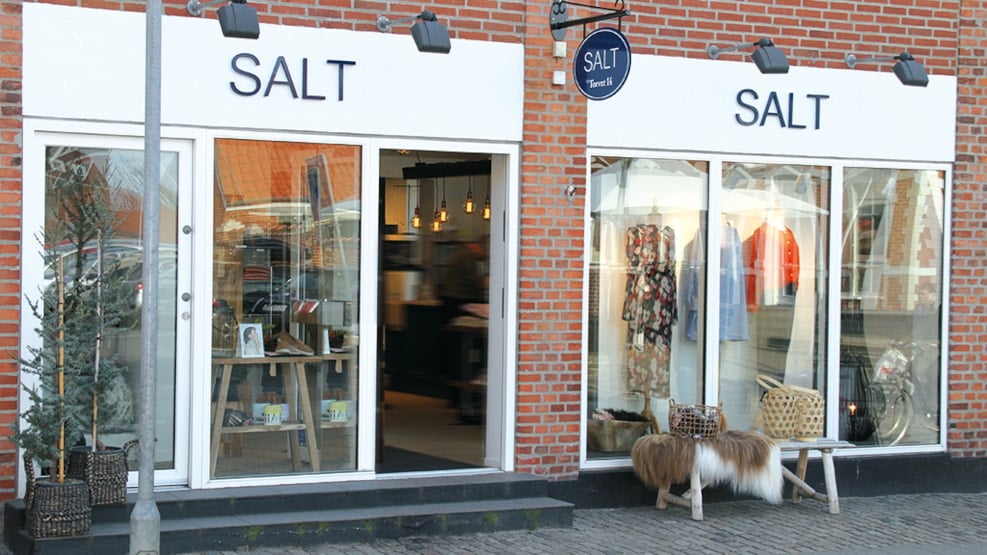 SALT by Torvet 14
SALT by Torvet 14 in Ringkøbing is for you who want Danish design and high quality. SALT by Torvet 14 has clothes for quality-conscious women who appreciate the unique and place a high value on fashion and quality. If you want Danish designed clothes, footwear, jewelery or perfume, the store also has a large selection. Visit SALT by Torvet 14 and be inspired.
SALT by Torvet 14 is located in the beautiful streets of Ringkøbing.
In SALT you will find a beautiful selection of clothes for the quality-conscious woman, who places a high value on fashion and quality in her wardrobe.
In the shop you will find well-known and exciting branded products from both at home and abroad. Everything is carefully selected with the heart of the store.
SALT has many years of experience in the industry, and greatly appreciates quality and clean products. This applies to clothing, footwear and accessories.
In the store, "hygge" and a good experience are highly valued. Therefore, you will always meet competent and smiling staff who are always ready to help you with your next purchase.
Visit SALT by Torvet 14 and let yourself be inspired by the season's latest trends as well as delicious and beautiful quality fashion.