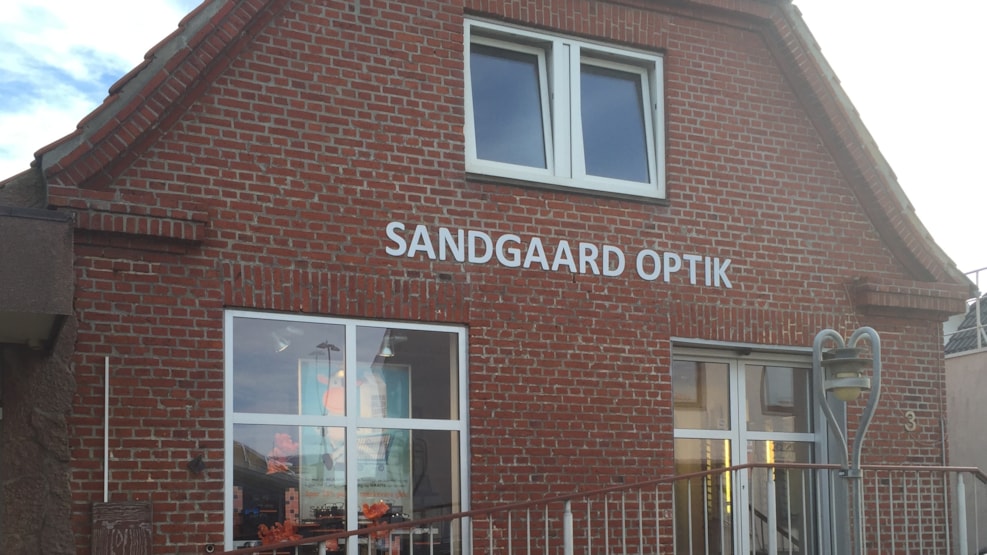 Sandgaard Optik
Sandgaard Optik offers smart glasses and sunglasses for both children, him and her. The store sells glasses from well-known brands like Fleye, Etnia Barcalona, Ray Ban and William Morris and sunglasses from Ray Ban, among others. You are always welcome to look into the store, for a free eye test.
At Sandgaard Optik in Hvide Sande you will find a nice selection of glasses for both children, women and men.
Sandgaard Optik offers smart and beautiful glasses. You will find a large selection of well-known and delicious brands from Fleye, Ray-Ban and many other brands, among others.
In addition to glasses, Sandgaard Optik also sells sunglasses, where you will always find a nice selection for the summer sun.
In the store you will always experience a competent staff who are ready to help and guide you.
At Sandgaard Optik, you are also welcome to get a free vision test, or just visit the store for inspiration.