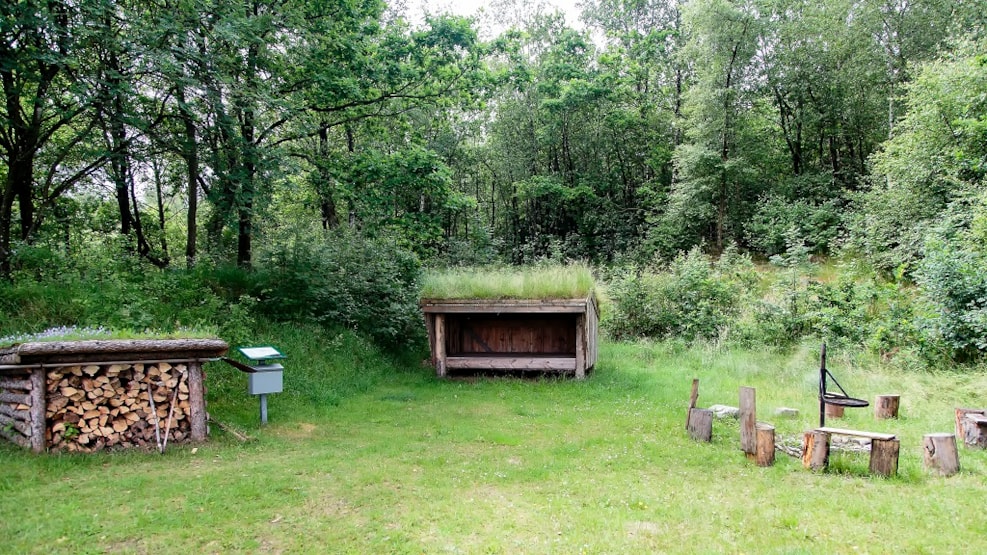 Shelter site by Hesselho
If you want to get in touch with nature and find peace and quiet, the shelter site at Hesselho is your next destination. Surrounded by beautiful nature, with a view of meadows and river valleys, there is a cozy little shelter site with the possibility of accommodation in shelters and tents.
If you want to experience nature up close, the shelter site at Hesselho is a good offer. The small campsite is surrounded by beautiful and quiet nature and there is both the opportunity to set up a tent and spend the night in shelters on site. From the campsite, nature shows itself from its beautiful side and there are views of both meadow and river valley. On the square there is also a table and bench set, a fire place, a small toilet and a rubbish rack. Water post is located at Hovborgvej 109, which is located approx. 300 meters from the site.