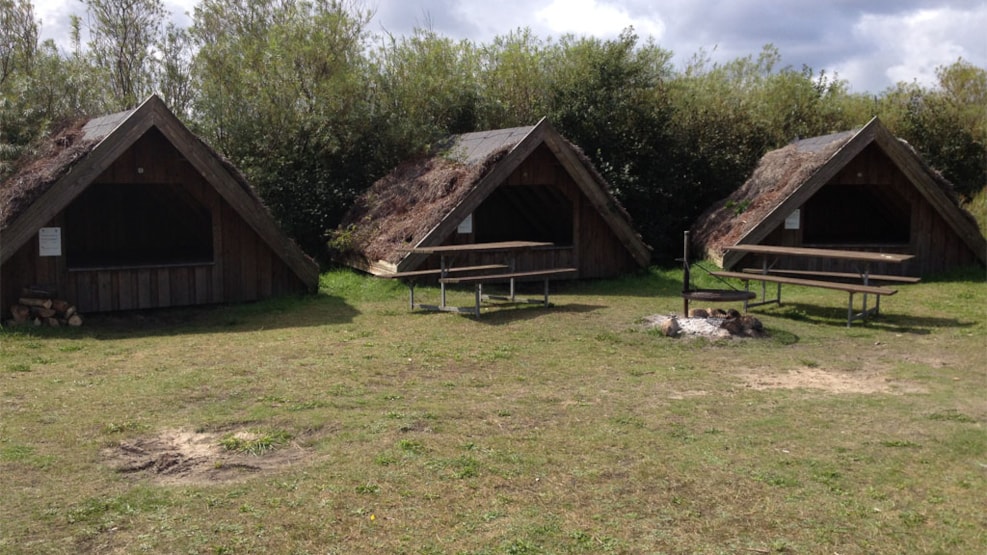 Shelter site by Stauning
Cozy shelter site in scenic surroundings, close to Stauning Harbor. Here you really experience the West Jutland nature and get both forest and water nearby. 
Near Stauning Lystfiskersø immediately east of the harbor, there is a little gem in the form of a cozy shelter site. The site is furnished with 3 shelters, an open barbecue area and running water. These surroundings form the perfect setting for a wonderful trip in the open air, where peace and beautiful nature are the focal point. In connection with accommodation on the site, it is possible to use both toilet and shower at the port. It is also possible to buy a fishing license for the private angling lake.