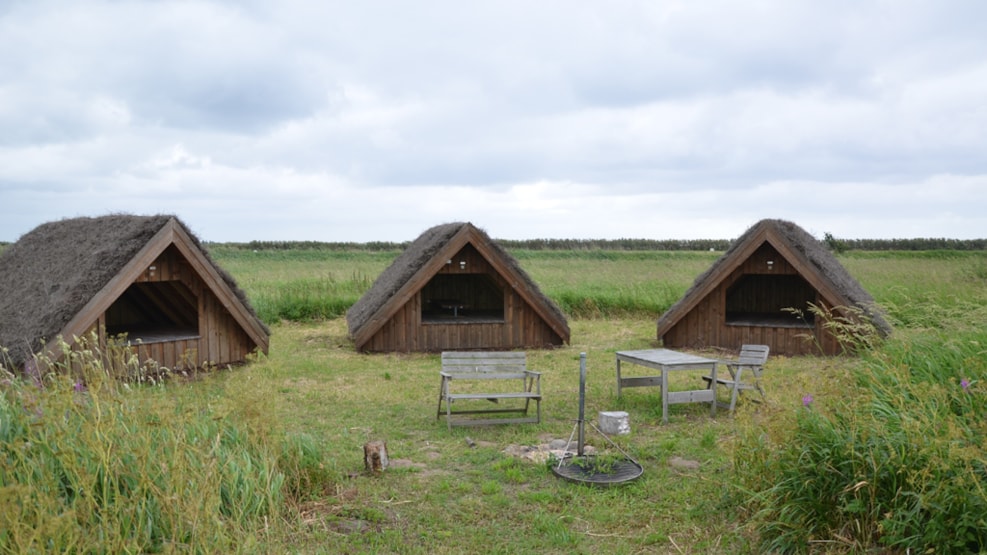 Shelter site in Velling by Venner Å
Surrounded by open plains and beautiful nature by Venner Å, there is a cozy little shelter site with 3 shelters and room for 18 people. 
In scenic surroundings along Venner Å, there is a campsite with 3 shelters. On the site there is also a barbecue area, table / bench set and a toilet. The shelter site is surrounded by beautiful nature, open areas and Venner Å. Up to 18 people can sleep in the 3 shelters and the space can be used freely for a maximum of 2 nights.
Bring your own firewood for the campfire or buy it at the nearby farm. There are also shopping opportunities at the grocery store in Velling.