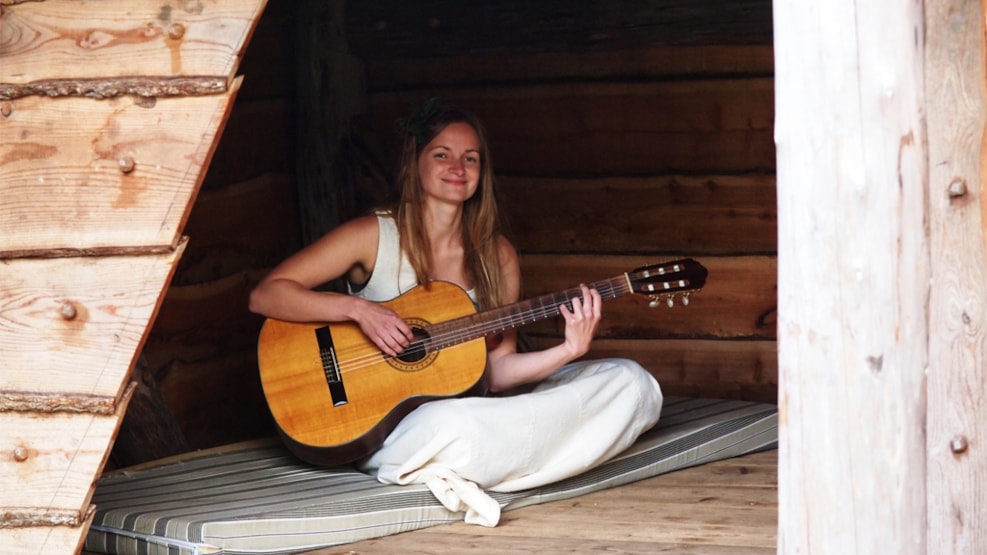 Shelters in Forundringens Have
The silence subsides, the whistle of the birds diminishes as the cicadas sing. The air is fresh, but the fire and sleeping bags provide both comfort and warmth. Soon the shelters will have to be sheltered, which are built on the Vikings' principles - no seams and screws.
Sleep well in the middle of nature.
In general, there is little Viking castle over the area with earthen roofs and dragon heads. Also, not yet… behind the multi-toilet, outdoor shower and a nice outdoor kitchen. The Shelter Square in Forundringens Have at West Jutland College offers accommodation for individuals, associations and school classes.
Number of persons: Max. 18 adults in the three big shelters plus 2 in "teachers shelters".