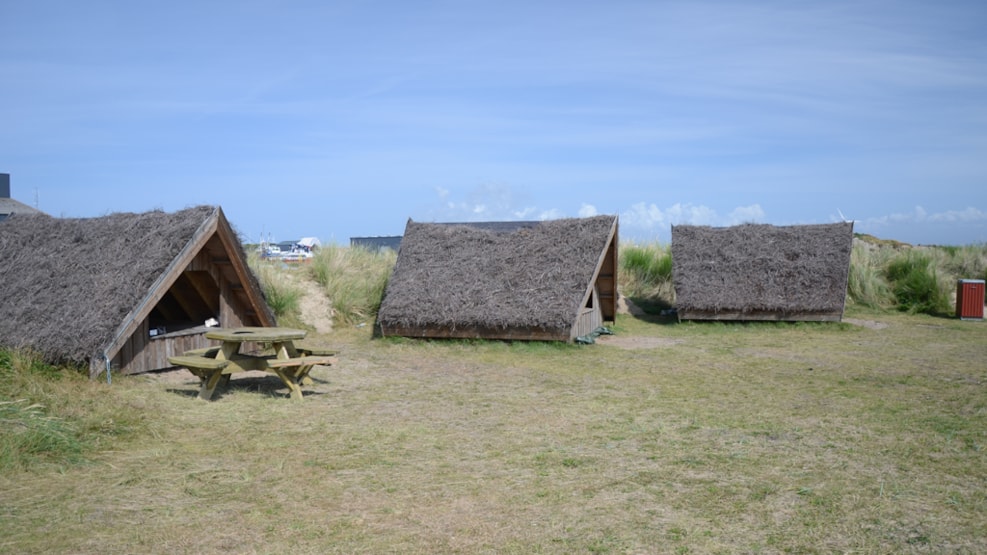 Shelters by Mamrelund
The shelter site at Mamrelund in Hvide Sande offers a unique experience that combines nature and city life. Wake up to the chirping of birds and the sound of waves from Ringkøbing fjord and walk 2 minutes to one of the city's cozy cafés and enjoy your breakfast.
At the entrance to the lock gate in Hvide Sande, there is a scenic little spot with the possibility of accommodation in one of the 3 shelters. At the shelter site there is also a campfire site, water and toilet facilities. If 180 degree panoramic views of the fjord are not enough, the shelter site is located within walking distance to Hvide Sande town, which offers a wealth of cozy restaurants and cafes, as well as small shops and shopping opportunities. The shelter site at Mamrelund is therefore a good offer for you who want to combine scenic surroundings close to the water, with a pleasant trip to a buzzing tourist town.