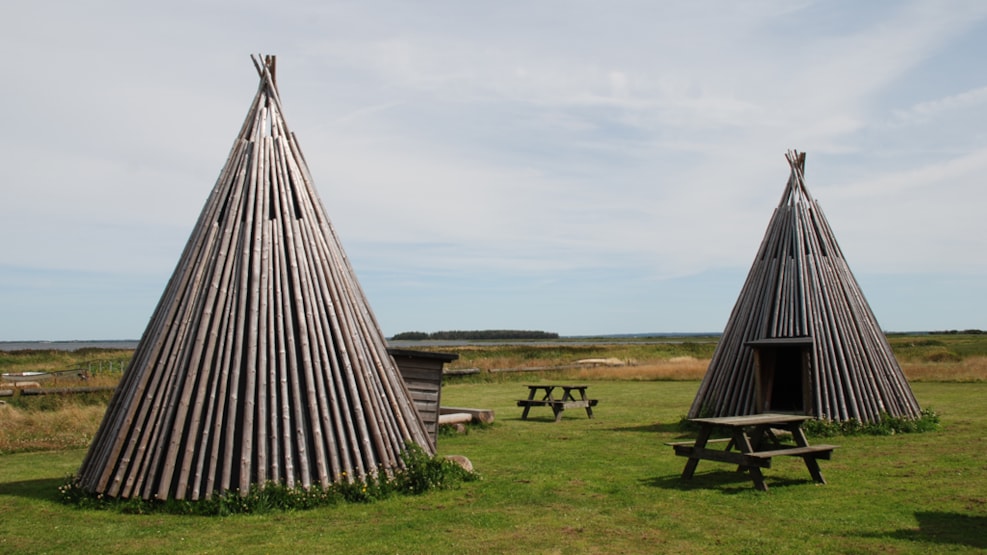 Shelters by Røjklit Havn
Experience nature up close at the shelter site at Røjklit Harbor. Spend the night in one of the tipi-like shelters and wake up to the chirping of birds and the whistling of the wind.
The shelter site at Røjklit Harbor offers summer fun in scenic surroundings. On the site there are 3 shelters built as teepees, a campfire site with barbecue grill, a covered dining shed with several tables and benches, and toilet facilities. Water can also be fetched from the toilet building, where there is also an outdoor kitchen table.