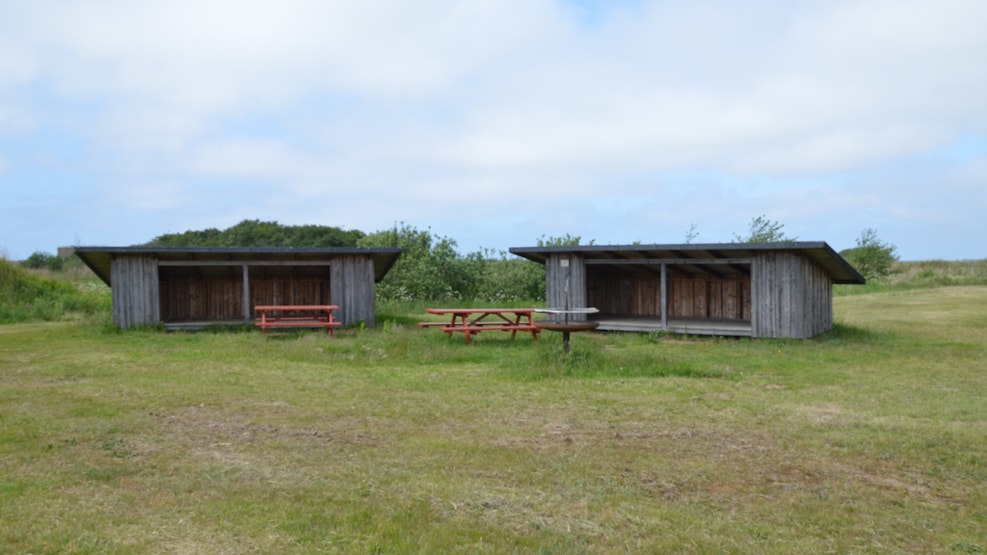 Shelters by Skjern Å / Pumpestation Nord
Enjoy nature to the fullest with a canoe trip up Skjern Å and spend the night in the open air, in one of the large shelters on the shelter site at Pump Station North.
Enjoy the beautiful nature and the peaceful surroundings along Skjern Å, with a visit to the shelter site at Pump Station North. The site is furnished with 2 large shelters, a cozy barbecue area and a soil toilet. The shelter site is located approx. 3 kilometers up Skjern Å just around the tow ferry. If you are on a trip in a canoe, kayak or similar, it is possible to dock at the site. It is permitted to sail on Skjern Å´s main course between the tow ferry and the fjord all year round. However, the place can not be reserved, so you have to drop by to check if there is space.