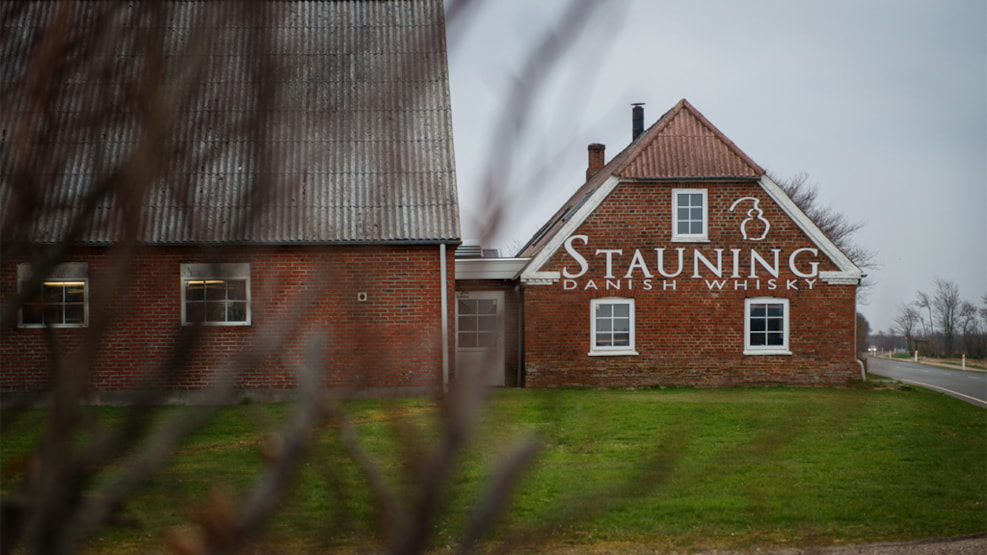 The shop at Stauning Whisky
Welcome to Stauning Whiskey's Museum Shop - where the whole story of Stauning Whiskey is distilled down to a bang of an experience. Experience the charm of the old farm distillery and enjoy a cornucopia of taste experiences.
At Stauning Whiskey the authentic farm distillery has been preserved, so you can still see how it all used to go from floor malting in the old barn with the unique grain turners to the distillation in the hand-knocked Portuguese pot-stills. Stauning Whiskey's multilingual staff are always happy for the opportunity to give a detailed account of the grain's journey from the surrounding fields to the styled bottles.
While enjoying the many exciting stories about how the small home distillery grew from the back room of a local home slaughterhouse until today being among the largest in Continental Europe - you can indulge your senses with one of the place's many award-winning whiskeys. The store has both the iconic flagskibe Rye, Kaos and Smoke, but also a constantly changing series of exclusive Destillery Editions, which are only sold in this store, and which constantly offer new exciting combinations of dishes and ingredients.
In addition, there is a versatile selection of exciting collaborations such as delicious porter beer from Hvide Sande Bryghus, wonderful licorice from Bülow and delicious coffee from HaveACoffee and even Kaffelikør from Abstinens - all added to the decisive touch of Stauning either in the form of the place's award-winning New Make or malt.
When the visit draws to a close, you can immortalize the unique experience on the west coast with one of Stauning Whiskey's many souvenirs. It sells both beautiful logo-branded whiskey tasting glasses, t-shirts with several different creative prints, used whiskey casks, postcards with pictures from the warehouse and much much more.
If the trip is therefore to the west, then finally make your way past Stauning Whiskey and visit the unique museum shop - where the place's staff will be happy to welcome you, with exciting stories, world-class whiskey and much more.