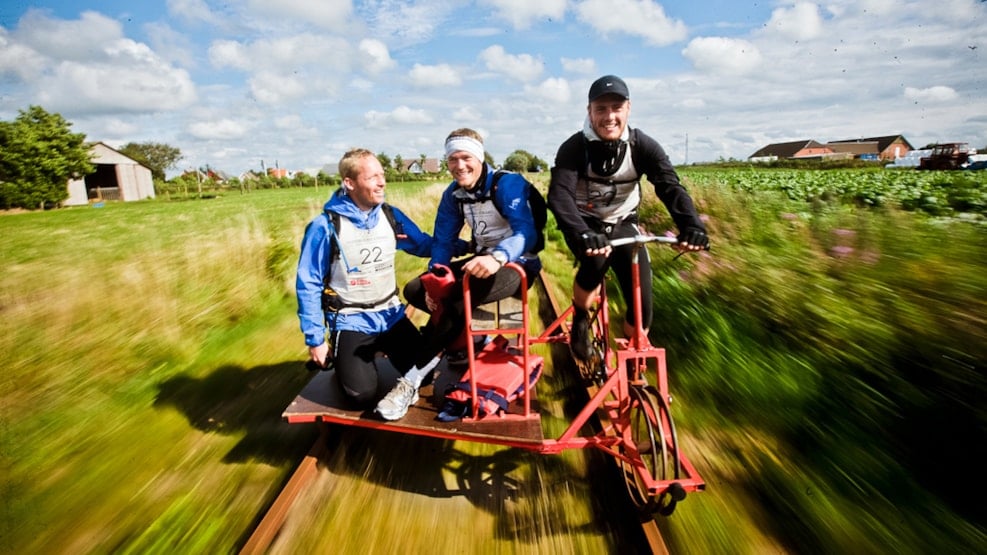 Skinnecykler between Nr. Nebel og Nymindegab
Try a different kind of outing - hire a trolley-cycle. The trolley-cycle tour is between Nørre Nebel and Nymindegab. There are picnic areas alongside the track.
Take a picnic basket with you and make it an experience to remember. A Grill Hut is located on the line, and can be freely used by all, with the proviso that any reservations must be respected. there is room for about 50 people under the roof and about 20 people in the open air. There is 6 barbecues. Remember to bring your charcoal since wood must not be used due to irritating fumes. If you are a company and want to be sure that there is space, there is the option to reserve seats in advance. This costs DKK 300. The site must be left tidy.