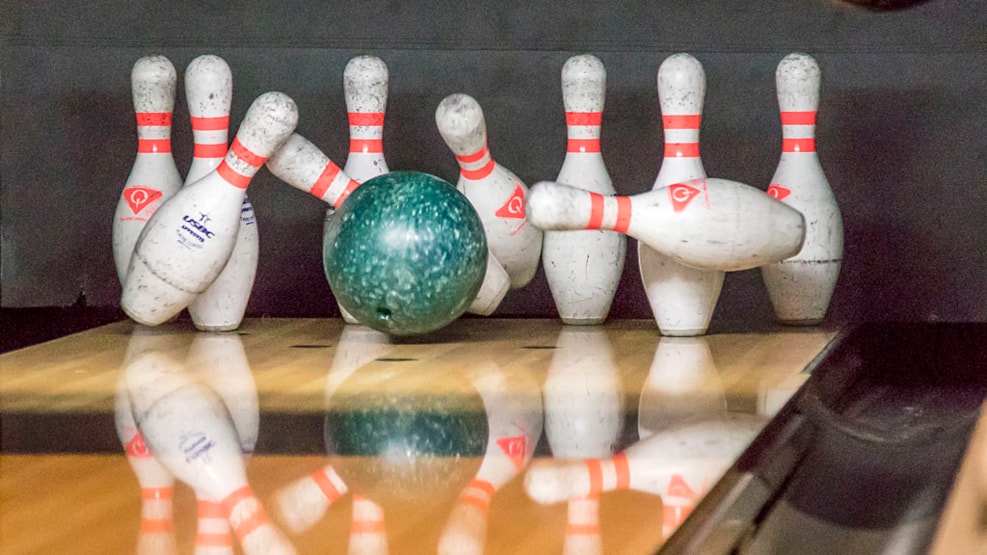 Skjern Bowlingcenter
Challenge your family or friends on one of Skjern Bowlingcenter's fully automatic courses. Here you have the opportunity to have a fun day or evening with many different games and lots of fun. In Skjern Bowlingcenter you will also find Cafe B. Here you can quench your thirst or satisfy your hunger with one of the cafe's delicious burgers.
In Skjern Bowlingcenter you have the opportunity to bowl on one of the 5 fully automatic courses, of which 2 are with children's gangs and replacements of games.
The bowling center has room for the whole family, and there is always a cozy and comfortable atmosphere.
The staff at Skjern Bowlingcenter is always ready to help and guide you. It is also possible to combine a fun day / evening in the bowling center with a good dining experience in Cafe B. Here you have the opportunity to enjoy a cup of coffee or cold draft beer. If you are hungry, it is also possible to eat in the cafe.
In Skjern Bowlingcenter there is also the opportunity for power bowling, and if you have small children with you, they can have fun in the children's corner.
In addition, the bowling center was expanded in 2018 with Indoor Golf. Here you can play golf all year round, no matter if you are an experienced golfer or just want to try it. You can also play table tennis, and you will also find cards, board games or raffle in Skjern Bowlingcenter.
Get more information about prices, opening hours and much more on Skjern Bowlingcenter's website.