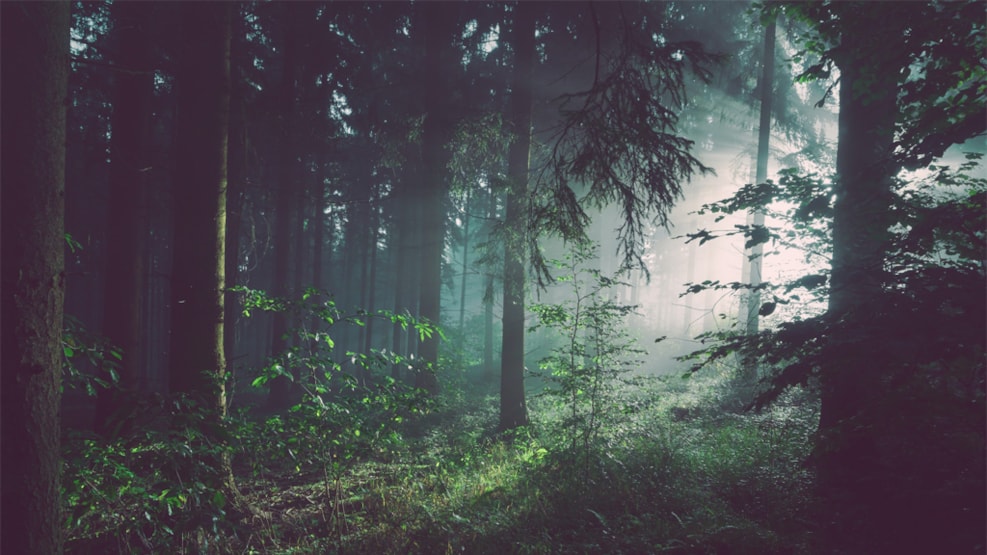 Snogdal Plantage
Snogdal Plantage is a very hilly forest with large, fallen trees and a rich birdlife. It offers different trails with lengths that are suitable for both hiking and cycling. If you have the kids in tow then Snogdal Plantage is an ideal spot for an adventure and if you're lucky, you may even spot a raven.
Snogdal Plantage is a small plantation located between the villages of Spjald and Grønbjerg on a very hilly terrain. The routes in the forest all begins from the parking lot and all the trails are wide with a good solid terrain, which will take you through the forest and delight you with beautiful views of the woodland and glades or the rolling hills beyond the forest. The elevation can vary up to 40 metres within a single kilometre on some of the trails, so it is really a quite steep. This makes it the perfect choice for visitors interested in MTB or hiking through hilly surroundings.
Those wanting to discover new sides of nature will also find plenty to enjoy, especially if you are lucky enough to spot or hear one of the ravens who live in the area. The raven is a special and exceptionally clever bird that can both solve complex tasks and use tools.
The plantation also has a riding trail for equestrian enthusiasts. It is just two kilometres and so relatively short, but you can combine it with the eight-kilometre marked riding route in Sandbæk Plantage.