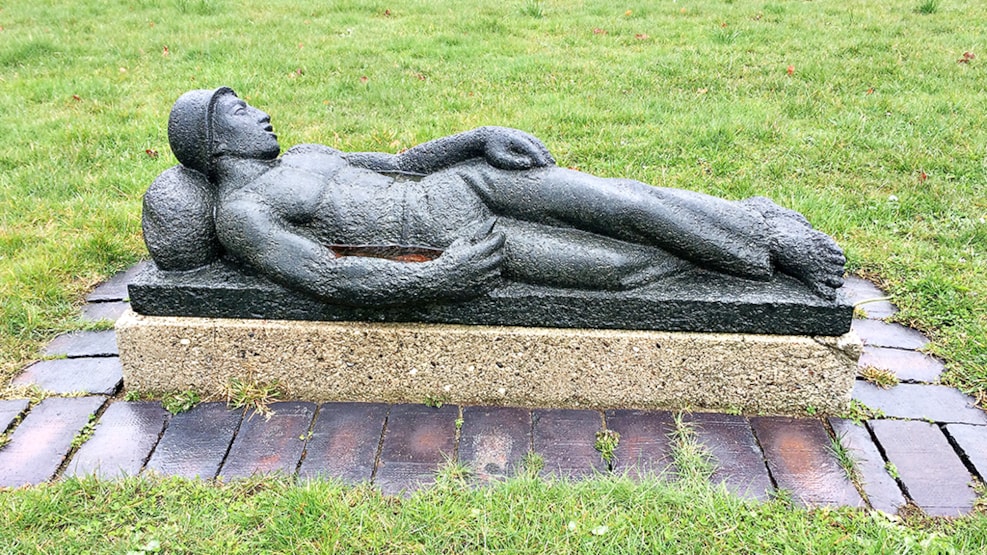 Soldaten
The soldier is a beautiful sculpture by local-born Jens Lund. The sculpture can be found at Bethania in Videbæk together with many other of Jens Lund's works of art.
"Soldaten" is a sculpture by Jens Lund, which is located in the gable of Westergaards Hotel in Videbæk together with the sculptures Hedepigen and Nordmanden.
Jens Lund was born at Videbæk Kro in 1873, and several of his works can be seen in the cityscape in Videbæk. In the year 2000, Videbæk Borgerforening bought several of Jens Lund's works, and in 2012-13 an agreement was reached that several works were handed over to the Local History Archive and the art pavilion in Videbæk, where several of the works can be viewed today.