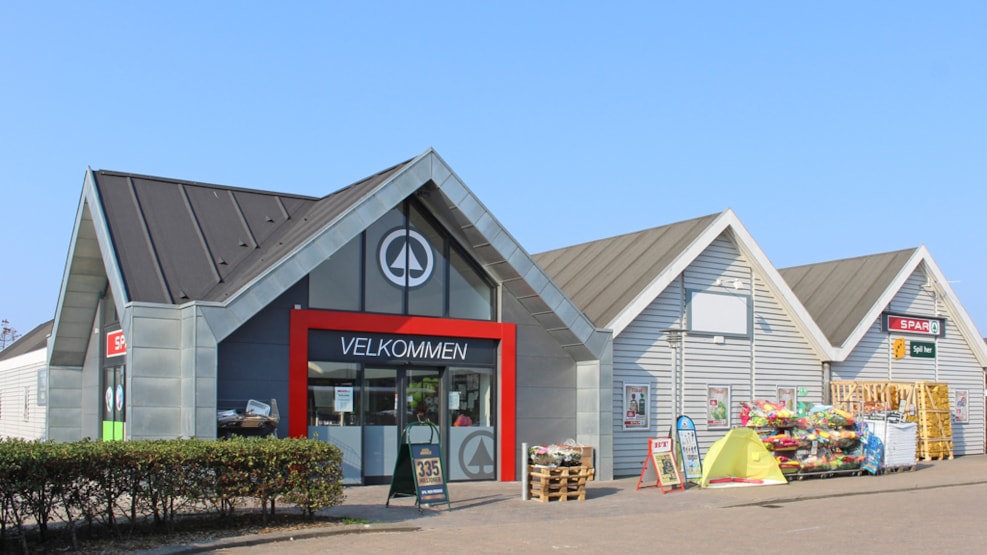 SPAR Blåvand
Groceries, fresh bread from Junge´s bakery, fruit vegetables, meat, large selection of wine and specialty beers, Danske Spil. This is, among other things, what you will find in SPAR Blåvand's large selection of good shopping opportunities. SPAR Blåvand is your local grocery store, and you will always find various groceries at good prices.
SPAR in Blåvand is a centrally located grocery store with a wide range of good shopping opportunities every time you shop.
At SPAR in Blåvand you will find many different groceries from good brands at good prices. In SPAR you will find, among other things, Yellow Price, which always means low price on more than 350 popular items. This applies to both well-known brands and SPARS own brand.
In SPAR in Blåvand, you will also find a wide and special range of wines on the wine market, which cover every taste. SPAR offers more than 230 different wines from around the world. This means you can always find a wine for different occasions, such as weekdays, weekends and self-pampering.
SPAR in Blåvand is part of the supermarket chain SPAR, which has more than 130 stores throughout Denmark. The stores are run by local grocers who are passionate about strengthening the local area. 
The same is therefore true for SPAR in Blåvand. Here you will find your local grocery store, which is passionate about Blåvand and the surrounding area. The staff in the store will therefore always be smiling, and are ready to help you if you have any questions.