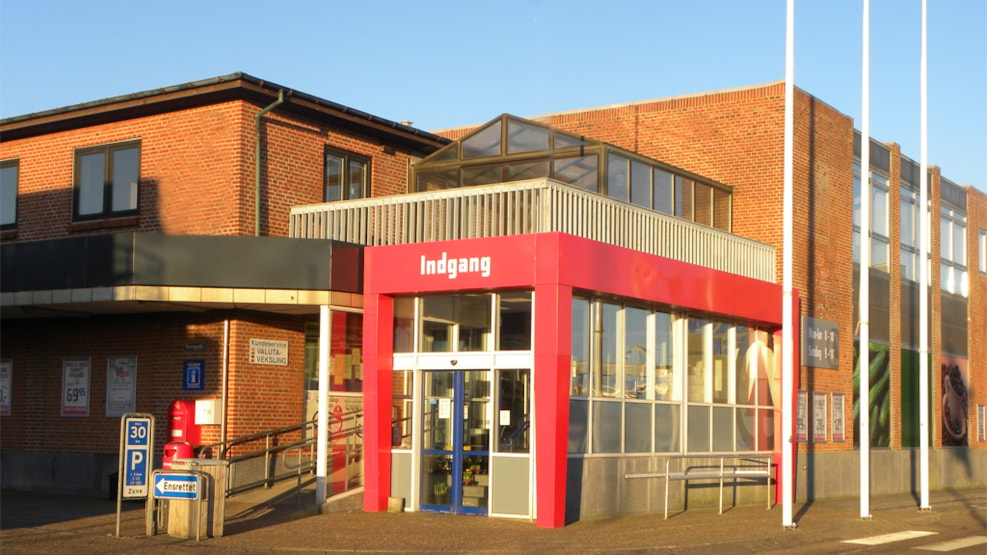 SPAR Hvide Sande, Stormgade
At the harbor in Hvide Sande you will find a supermarket with lots of quality goods and good offers. In addition to everything in the colonial, the shop also has a large fruit and vegetable department, its own butcher department and a nice wine department, freshly baked bread, hardware department, bicycle accessories, toy cellar, over-the-counter medicine and tips.
Spar on Stormgade looking forward to seeing you!
Spar on Stormgade is located at the harbor in Hvide Sande.
Here you will find a local grocery store with a large selection of groceries at good prices and in good quality. The store has items from several well-known brands, and always sharp offers.
In addition, the store also has a fresh fruit and vegetable department, where you will find delicious fruit and vegetables. Spar in Stormgade also has a delicious butcher and delicatessen department with open sandwiches, party menus, everyday dishes and various dishes. In the shop you will also find a beautiful wine department with exciting wines from different countries for parties, events, everyday life and self-pampering.
At Spar in the harbor, they can also help with everything within ship provisioning. The goods are delivered from the well-stocked supermarket, and can help with everything within food. As mentioned, Spar is centrally located in Hvide Sande, and therefore only a few minutes drive to the various harbor basins. This means that fresh goods will always be delivered.
The Spar store in Hvide Sande on the harbor is part of the locals, and therefore has a great desire to support the local association life, initiatives and events. For this reason, the store contributes to the local area so it is attractive to you as a customer as well as to the store itself.
The grocery store will therefore always try to create a strong bond between the store and you as the customer. For this reason, you will always experience service and quality in Spar, where you as a customer are at the center.