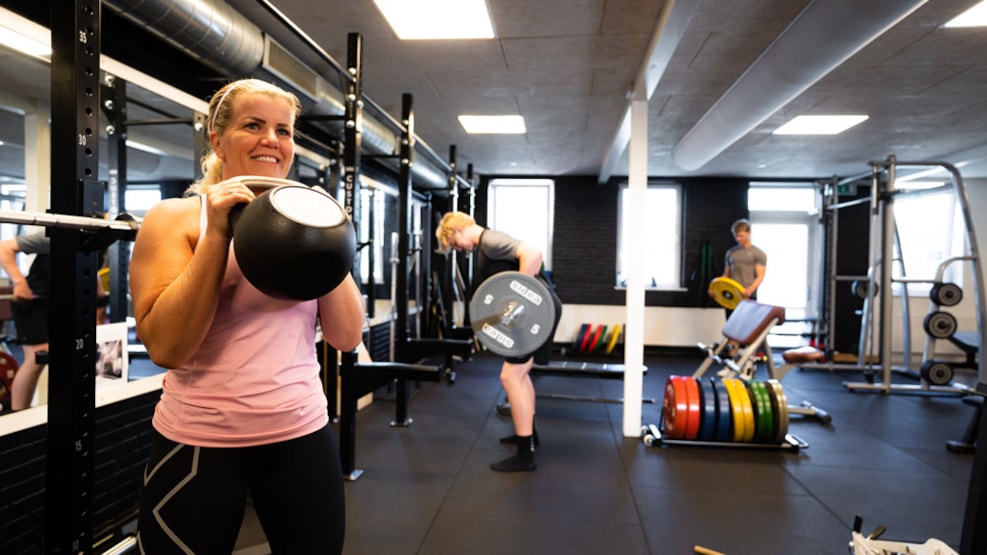 SportsPark Blaavandshuk Fitness in Oksbøl, Blåvand & Vejerss
SportsPark Blaavandshuk has fitness centers in both Oksbøl, Blåvand and Vejers. In the gyms you will find a wide selection of great exercise machines. In addition, there is also the opportunity for personal training, where you can get help to achieve your goals.
At Sportspark Blåvandshuk in Oksbøl you will find a 600 m2 large bright and open fitness center.
In the Fitness Center is an associated team room, which is optimal for your own circuit training.
In addition, the fitness center also has a free weight area, and a lot of delicious machines from Technogym. In addition, there is also a wide selection of circuit machines.
In the spinning room, there are 20 Tomahawk IC7 spinning bikes.
The fitness center also offers personal training sessions, where you have the opportunity to qualify your own training. All coaches are uneducated and have many years of experience. A personal trainer can help you achieve your goals.

Sportscenter
Strandvejen 2, 6840 Oksbøl
Tlf. 70 22 16 53
info@sportspark.dk

FitnessCenter Vejers
Vejers Havvej 58b, 6853 Vejers
Tlf. 70 22 16 53
info@sportspark.dk

FitnessCenter Blaavand
Blåvandvej 21, 6857 Blåvand
Tlf. 70 22 16 53
info@sportspark.dk