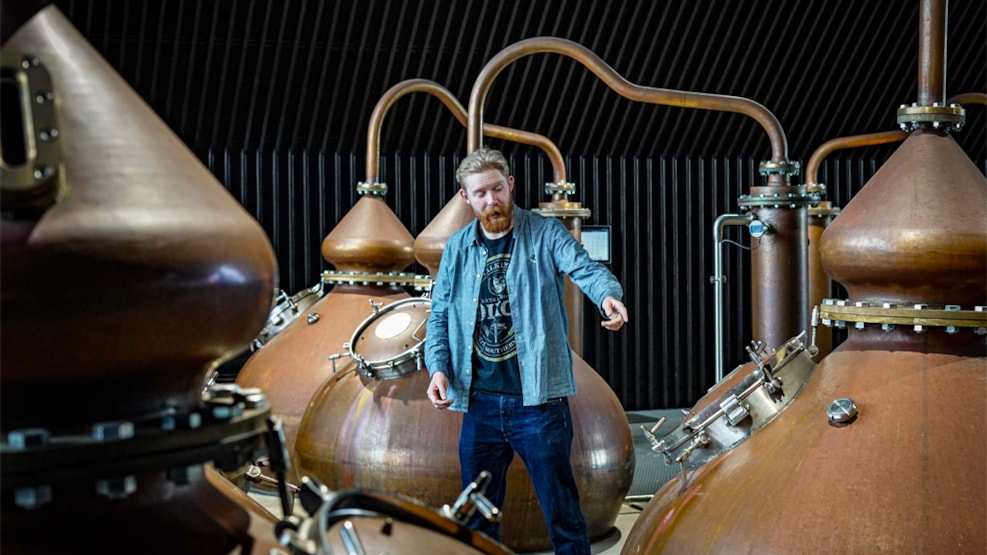 Stauning Whisky
There is an aroma of grain, malt, spirit, and wood. Each room has its own unique smell, and you will get to visit them all on the guided tour of the Stauning Whisky destilleries. Visit a Danish whiskey distillery, where you can get close to all parts of the production.
Dedicated guides tell the story about how nine friends came up with the idea of making whisky in West Jutland and give you an idea of how they make that beautiful, amber spirit. You're in for a treat completing your tour with the tasting of three different kinds of whisky.
You can find the schedule of the guided tours in the calendar. Visit the shop which is open Mondays to Fridays.