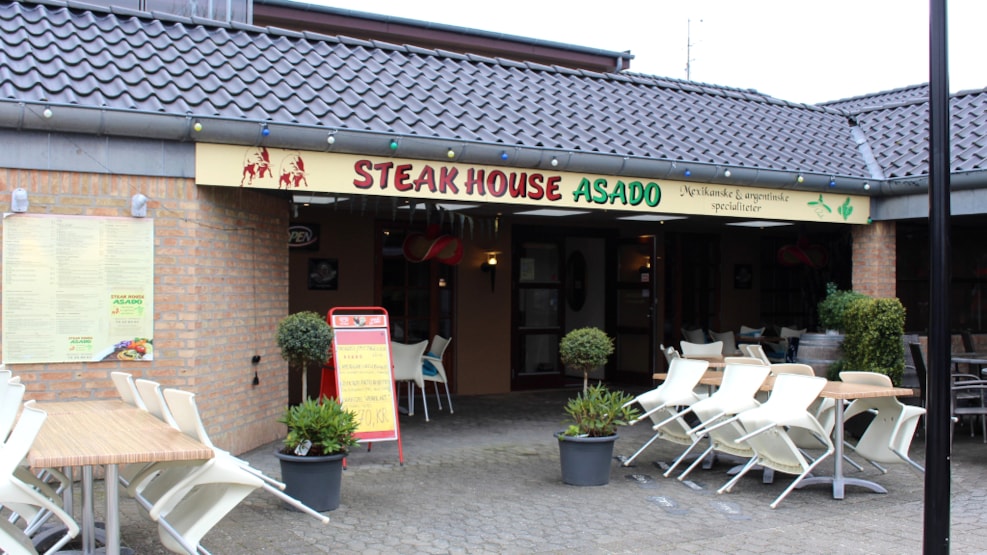 Steakhouse Asado
Steakhouse Asado in Blåvand offers authentic South American dishes and delicious steaks in a lovely, family-owned restaurant. A great place to enjoy a meal after a nice day in Blåvand.
Located at Thora's farm in the middle of Blåvand, you will find Steakhouse Asado.Here, you will be welcomed by the Ataya family into their Mexican and Argentinean Restaurant.
At Asado, everything is homemade and well-cooked, which the fantastic dishes from the kitchen emphasizes. The menu consists of both light dishes, lunch specialties and delightful food from the barbecue grill. For children, they have a special children's menu, and with the new playground just outside the door, Steakhouse Asado is definitely worth a visit.