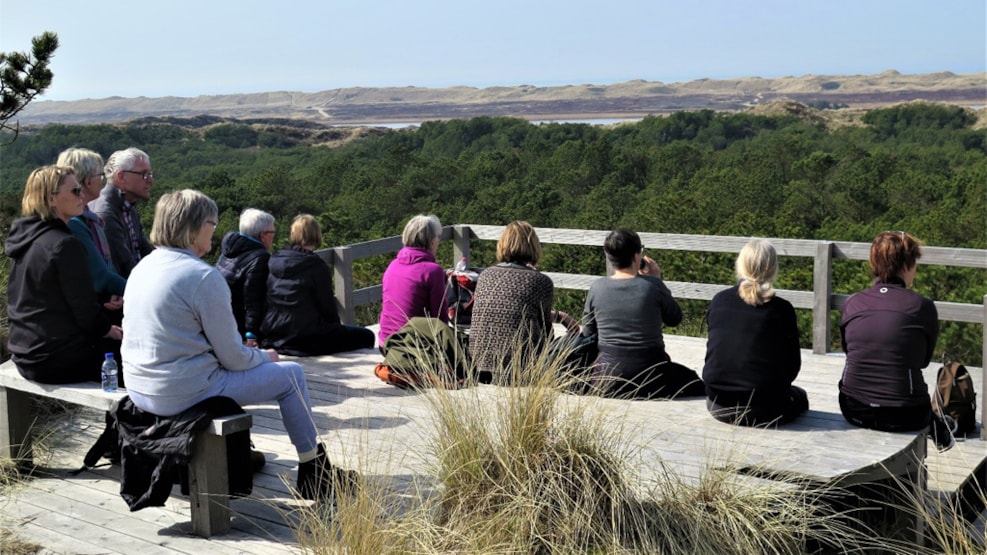 Sundhed & Trivsel
Sundhed & Trivsel's hallmark is raising awareness of health, with particular focus on well-being and mental health. In his context, nature is used for lots of hiking in the distinctive West Jutland environment.
Sunhed & Trivsel [Health & Well-Being] serves both private individuals and employees who want to work personally on well-being and avoid stress. When Sundhed & Trivsel work with companies, they work with both employees and managers. They examine what it takes to create a culture where people remain mentally healthy and less ill. The training incorporates nature as a tool for finding peace and balance in life.
If you would like more information, please contact Marianne Søby on +45 2335 3233 or by e-mail at kontakt@sundhed-og-trivsel.dk.