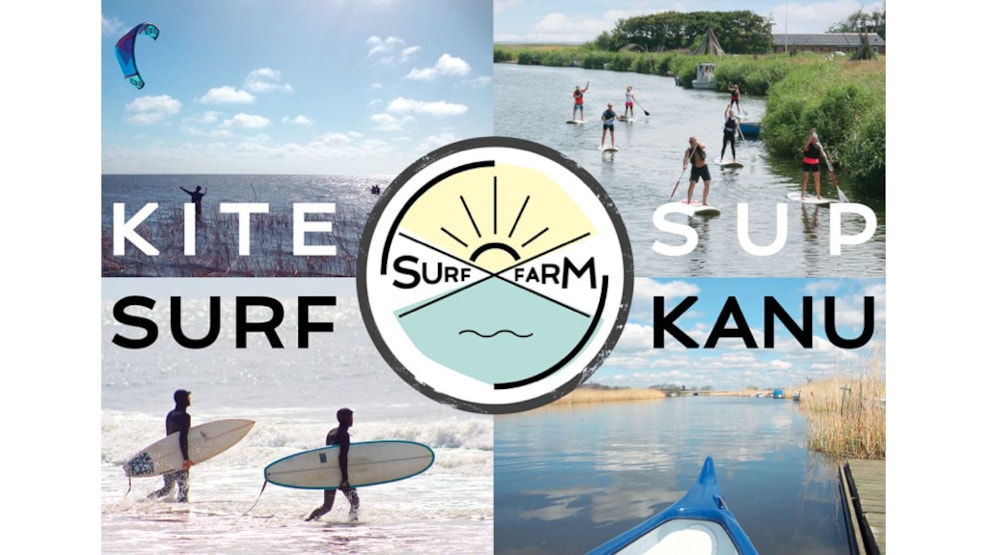 Surffarm
Experience a completely unique surf spot between Søndervig and Ringkøbing, where peace and quiet is one of the characteristics. At Surffarm, there is peace for you to learn, and come to love either kitesurfing, Sup and surfing no matter level.
Good surf spots are popular and a lot of times overcrowded, as a beginner, you easily get insecure and stressed. 
At Surffarm between Ringkøbing and Søndervig, the water goes to your knees, and you can have peace, space and a familiar surrounding, where you can learn and love the art of Kitesurfing.
On suffarm, chickens were once allowed to live an outdoor life, today water rats can get rid of steam. One will walk from the yard to the water where there will be waist high water with crosswinds in front of you. This is absolutely ideal for getting in and getting better.
Our personal kitesurf lessons guarantee you the best handling with kite and board.
For families and friends, we have our stand up paddle & canoe tours as well as wave surf courses on the north sea.
We look forward to your visit.