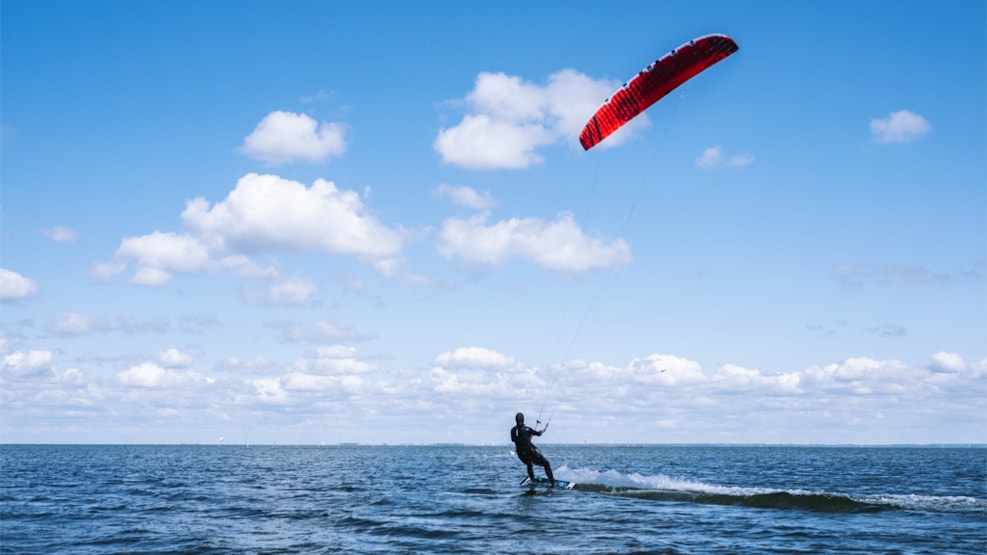 Surfspot by Sorte Bakker
Sorte Bakker is located in the eastern part of Ringkøbing towards Velling. This spot is equally suited for wind and kite surfing and works best with winds between WNW and ESE, VNV og ØSØ, while winds between NW through N to E result in offshore winds of changing quality.
The inner part of the bay to the east however is best for kite surfing because of the low water levels.
This spot offers great parking by Ringkøbing Surfklub with a fantastic view of the fjord. At Sorte Bakker there are also restrooms and an outdoor shower.