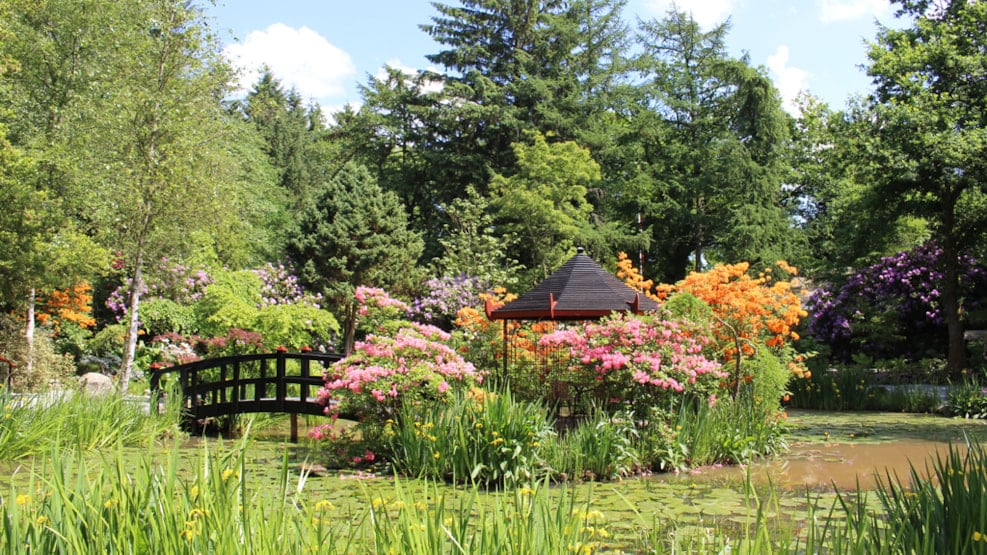 Tambours Garden
Tambour's Garden is an inspiring visitor garden that is the result of tailor Tambour's tireless work to acquire exciting plants from all over the world. The garden is approx. 25,000 m2, and is divided into 6 areas, each with its own character.
In the middle of the West Jutland nature you will find a beautiful and enchanting oasis called Tambours Have.
The garden was started by tailor Gerhard Tambour in 1939, and he ran it until his death in 1978.
The garden is approx. 25,000 m2, and has many beautiful and unique plants, streams, carved wooden figures and a playground.
Every year, tourists, families and groups visit Tambour's garden to experience the very special atmosphere of the old garden.
In the garden you will also find the small cafe where you can buy coffee, tea, ice cream, soda and other goodies. In the cafe, it is also possible to pre-order homemade layer cake and home-baked buns if you come as a group.
Tambour's garden is divided into 6 areas, each with different themes. This makes it especially exciting to explore the garden, and today the garden appears true to Gerhard Tambour's original plans.
In Tambours Have you will have a completely unique garden experience.