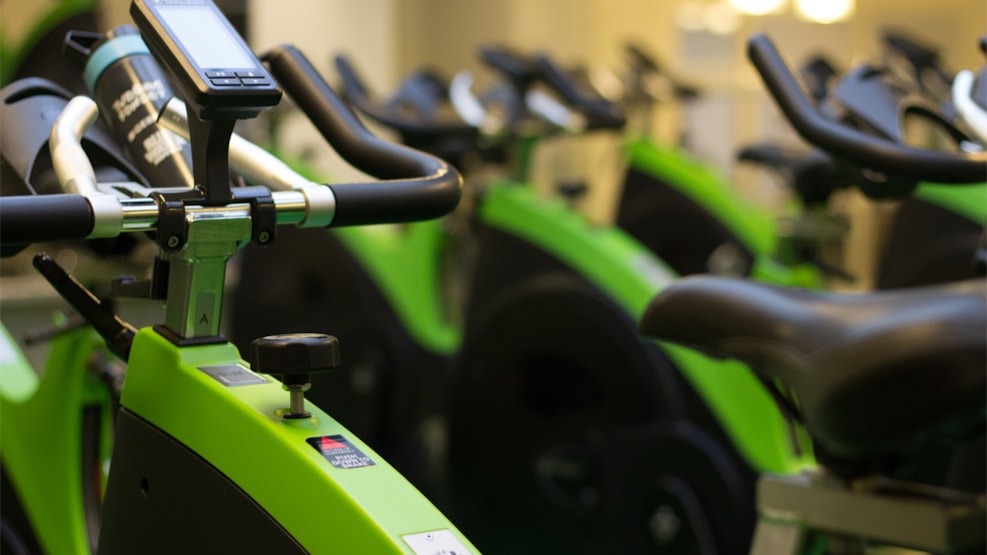 Tarm Idrætscenter (Sports Center) Fitness center
Tarm Idrætscenter has a modern fitness center with both fitness machines, crossfit, exercise machines and free weights. Here you have the opportunity to get a fantastic workout in delicious surroundings with good machines and conditions.
Tarm Idrætscenter offers a modern fitness center with many offers within health and exercise.
The fitness center is a nice, bright and spacious room with plenty of space between the machines. In the room there are strength training machines from Matrix - here you can train the whole body's large muscle groups through. In addition, there are also circuit machines where you can get your heart rate on and a few kilometers in your body on both crosstrainers, bicycles, treadmills, rowing machines, step machines and stair machines. If you want to do weight training, there are dumbbells from 1-20 kg, as well as barbells with weight plates from 1.25-20 kg. In addition, there is also a large cable pulling system, which provides a wealth of training options. In addition to this, you will also find training tools such as rhodondo ball, swissball, elastics, mats, step bench, seesaw and x-tubes. In the Fintesscenteret there are also set up ribs, as well as a small extra room which can be closed off if you want to do your mat exercises for yourself.
In Tarm Idrætscenter Fitness you will find in the basement a raw room with free weights and a few machines. Here you have the opportunity to play your own music on the speakers.
In addition, the fitness center also has a new outdoor Cross area. Here teams run three times a week. In addition, it is also possible to do your own individual training in the area.
The gym also has personal trainers, fitness instructors and physiotherapists attached.
In the Sports Center's café it is possible to buy food, protein bars and drinks and there is free WiFi.