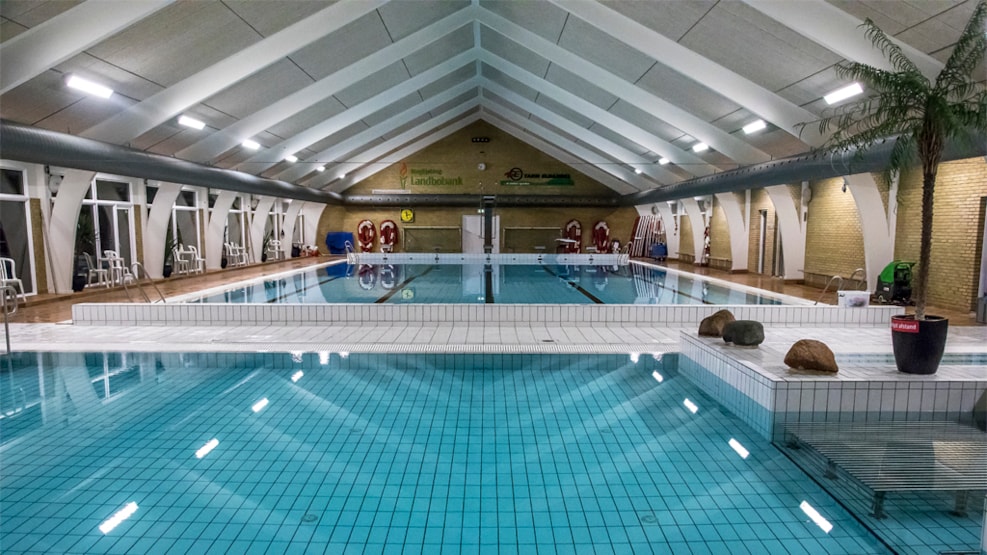 Tarm Idrætscenter (Sports Center) Swimming pool
Tarm Idrætscenter offers everything for the active family, and the swimming pool is one large playground for all water dogs. In Tarm Swimming Hall you will find a large selection of water activities for the whole family, and you are therefore garnished with a fun day in beautiful surroundings.
The swimming pool has plenty of space for both swimming and playing, with a 25 meter pool, a warm water pool, a 60 meter long "black hole" water slide, 1 and 3 meter diving board, whirlpool and baby pool. There is also a sauna by the changing rooms. In the swimming pool, you can also take part in various activities - e.g. aqua jogging, water gymnastics and baby swimming. Please book here, or contact the center directly.
In the Sport Center Café, you can buy food, sweets and drinks to enjoy by the swimming pool.