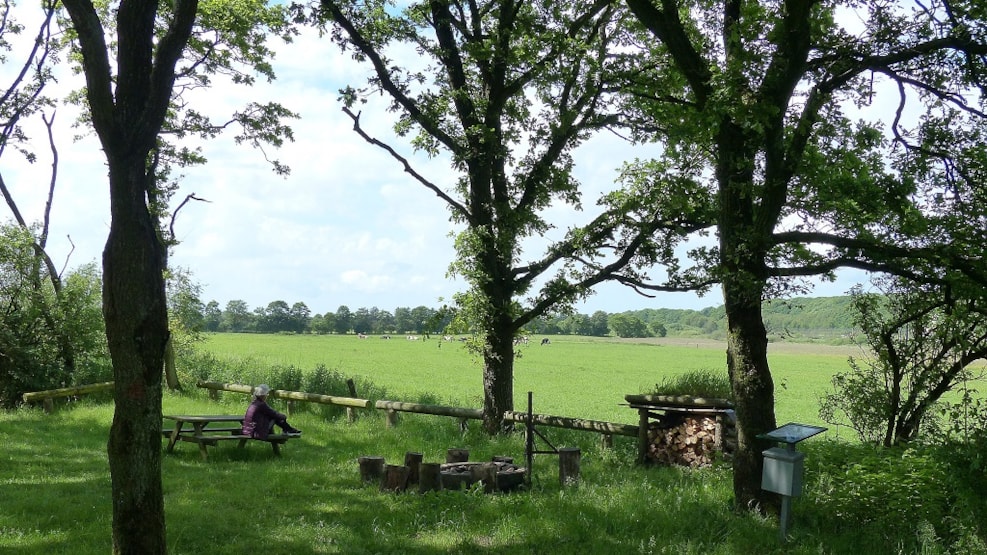 Tent site by Abildhede
Enjoy the Danish nature up close, with a trip in a tent to Teltpladsen by Abilhede. With views of the river valley and beautiful nature, the area forms the most fantastic setting for your next trip in the open air.
If you want to get really close to the Danish nature and enjoy the tranquility, the tent site by Abildhede is a good starting point. On the site, it is possible to set up your own tent, enjoy nature and at the same time make use of facilities such as a fire pit (and firewood shed), table and bench set and a small toilet. It is also possible to fetch water at the water post on Abildhedevej 12. Located in scenic surroundings overlooking the river valley, the tent site by Abildhede is a unique gem that not many people know about.