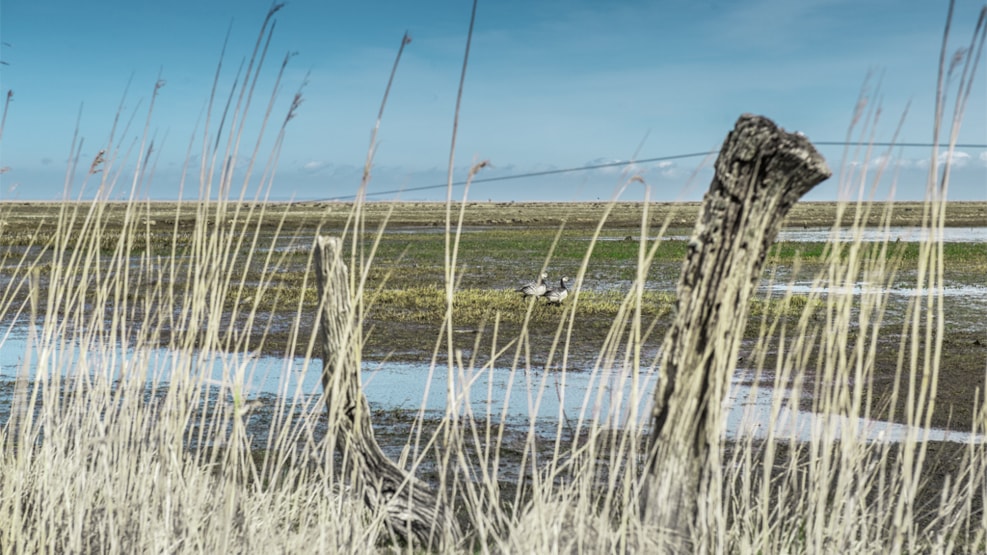 Tipperne
Are you interested in nature? And maybe especially in birds? Then you must visit Tipperne, a peninsula in the south end of Ringkøbing Fjord. 
Tipperne, a peninsula in the southern end of Ringkøbing Fjord, has for decades been under conservation in order to maintain an undisturbed breeding, feeding and resting environment for swimming and wading birds. And it has proven to be a success – today, Tipperne is one of the most important resting places for migrating birds in Denmark. Every year, thousands of wading birds from Scandinavia and Siberia visit the area. These annual migrations between winter quarters and breeding areas are a spectacular sight. In July-August, where migration is at its highest, you can see dunlins, sparrows, sandpipers and European golden plovers. And the swan, the Danish national bird, comes to visit all year through.
PLEASE NOTE: March 1st - July 31st: Open Wednesday and Saturday from 09.30 a.m. to 03.30 p.m. August 1st - October 31st: Open all week days from 09.30 a.m. to 03.30 p.m. Access only allowed by car. Getting out of the car is prohibited along Tippervejen. Visitors by foot and bike are not allowed out of consideration for the bird life. It is only allowed to go by foot on the grass area near Tipperhuset, in the bird observation tower and along the marked trail to the bird hide. It is not allowed to bring dogs to Tipperne. Please make sure to leave Tipperne unrequested before closing time.