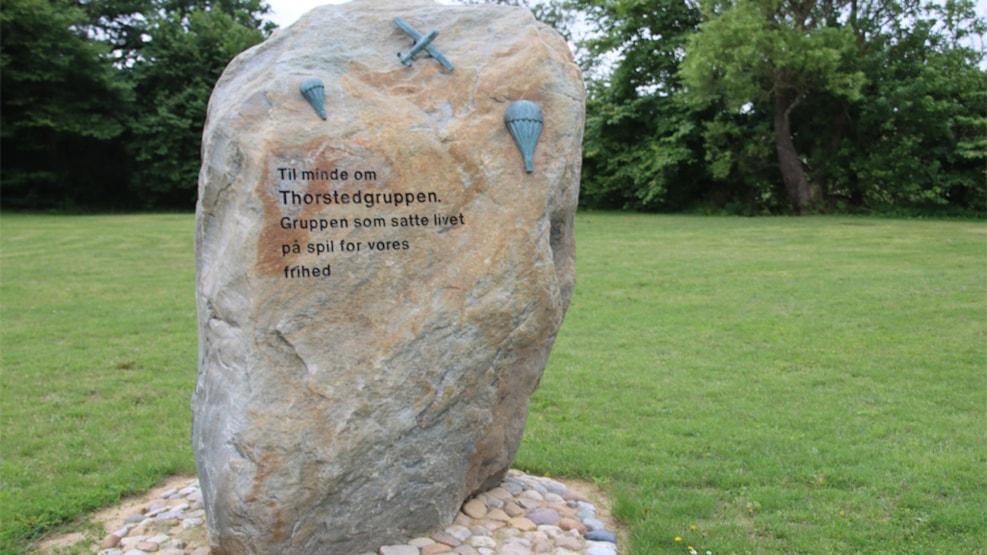 Torsted Memorial Stone
During World War II, Torsted, west of Spjald, was one of the places, where British planes dropped weapons and explosives to the Danish resistance movement. Here, 29 resistance fighters risked their lives receiving and storing weapons and explosives.
Torsted parish union has placed a 12 tons memorial stone with an inscription in Torsted. The stone is placed next to Torsted's former co-operative store.