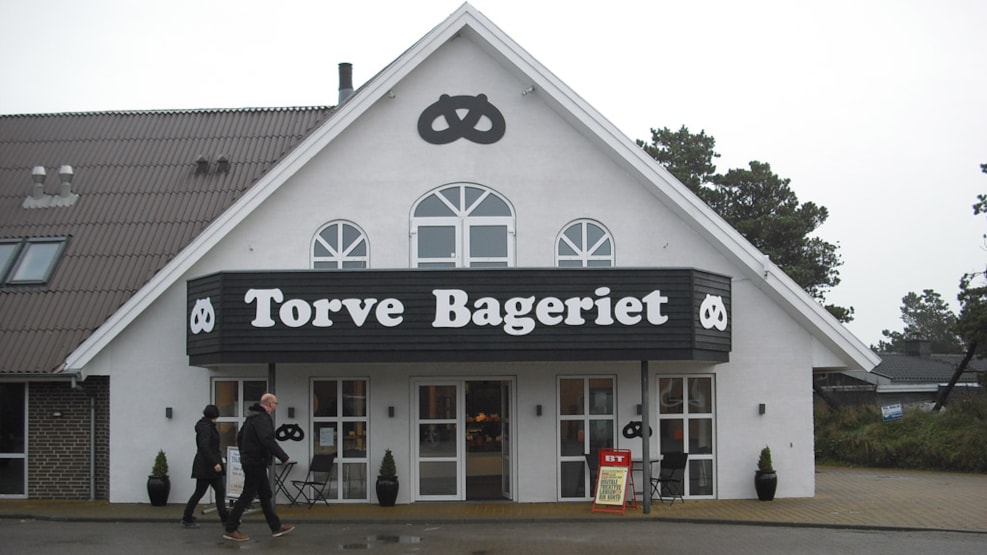 Torvebageriet Blåvand
Torvebageriet in Blåvand is your professional baker. Here, a good deal of work is always delivered in freshly baked products every day, baked according to our own recipes.
In addition, the bakery performs all tasks within the confectionery and bakery trade, and that means they can handle any occasion where you need to use cake or bread.
Torvebageriet in Blåvand is centrally located on the square, and offers you a guarantee of a quality solution in all aspects.
At Torvebageriet, all tasks are performed to perfection, and the details are always meticulous. This applies to both private and business customers. Therefore, both large and small tasks are solved in the bakery, and there is always an eye for detail and a nice finish. All the material, raw materials and working methods are of the highest quality in Torvebageriet, and the bakery always offers something they can vouch for.
Torvebageriet offers many different things, and a wide selection. All bread is baked in the building so it is always fresh.
In addition, Torvebageriet also bakes for events, and is happy to help find the right solution. The bakery is open to all tasks, and sees a challenge as learning.
In Torvebageriet, you will also always meet smiling employees who offer advice to you. As a customer, you are always at the center, and there is a close dialogue with you.