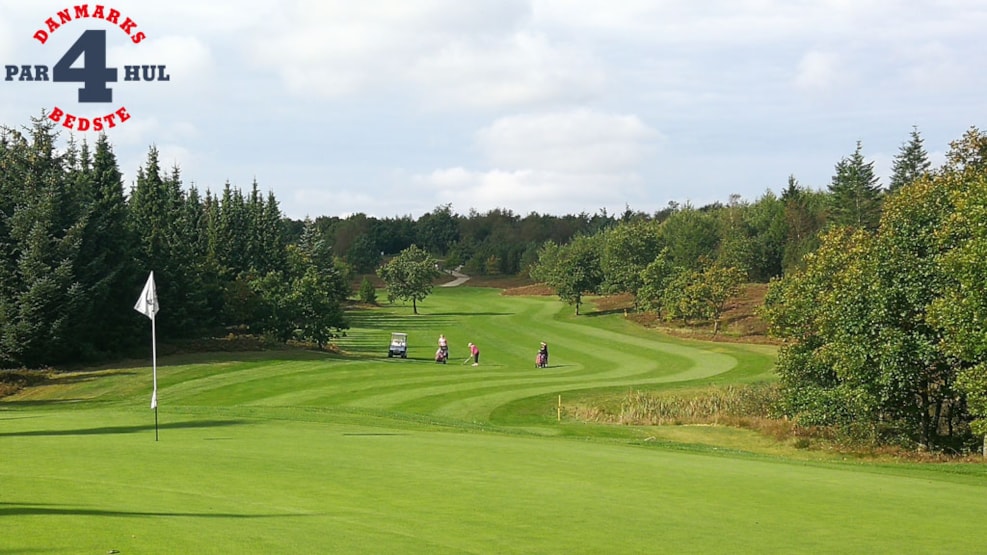 Trehøje Golfklub
Experience one of Denmark's best golf courses. At Trehøje Golf Course you will experience a completely unique and fantastic golf course, which is located directly in nature. Here you have the opportunity to have a great game of golf with those you care about.
High on the list is Trehøje Golf Club, located as one of Denmark's best courses. The golf course is located 6 kilometers outside Vildbjerg between Herning and Holstebro.
This course is located in the middle of wild nature, in varied terrain, between heather, forests, and open landscape. There's plenty of challenge to be had here. If you're up to playing across water or heather, you might be in for a reward; there's a rich animal life on this course.
The golf course consists of 27 holes spread over the 18-hole course and 9 holes EAST.
In the clubhouse you'll find a café and changing rooms. You can rent your gear with the coach, who also teaches golfing, and there's a shop as well. Trehøje Golfklub have a large training ground and we rent out golf carts.