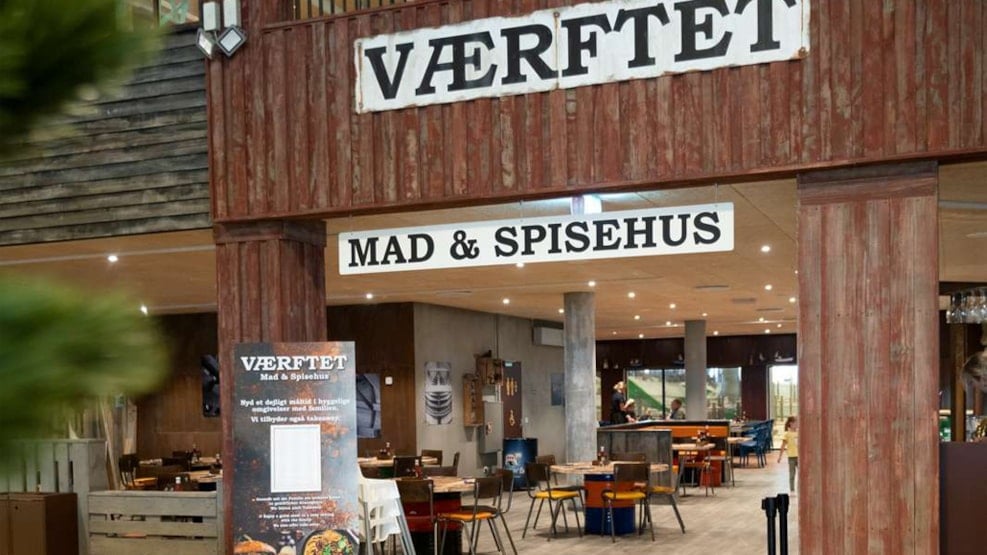 Værftet – Mad & Spisehus
Step into Værftet with its unadorned walls and wooden floors that contribute to the authentic harbour atmosphere, which you can soak up as you enjoy your food. From the restaurant you have a view of both the Aquadome and the open kitchen.
At Værftet in Lalandia in Søndervig, your family can enjoy delicious Italian and Danish food including fresh salads, crisp pizzas, tasty burgers or delicious 'stjerneskud' open sandwiches. It is also possible to order take-away pizza, which you can take back to your holiday home and enjoy with the family.