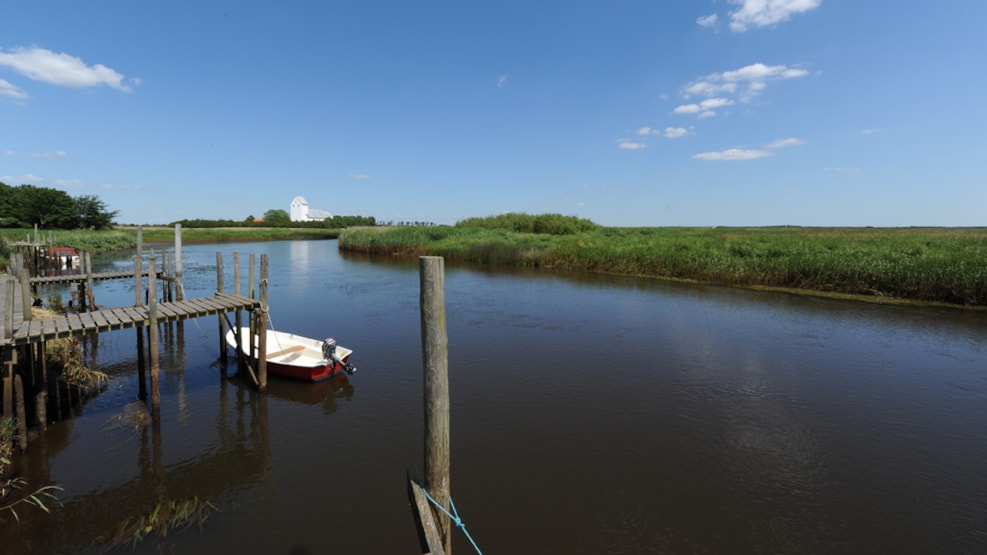 Varde Ådal
Varde Ådal is a completely unique and fantastic river valley, which extends far into the Southwest landscape. The river valley is a beautifully uniform protected area, which is completely undisturbed by the noise and bustle of the city.
The wide meadows along Varde Å extend from the outlet in the west towards Varde, where the meadow areas all the way down to the river are built 
Varde Ådal is cut into the landscape between two hill islands, and flanked by smaller river valleys around the tributaries and streams. Varde Ådal is prominent in the landscape, and they stand in stark contrast to the hill islands which are very close to each other.
Varde Ådal is part of the Wadden Sea, and the river valley is the only one that is not protected by dikes or locks. Thus, the regulating tributary is of great importance to the natural and landscape qualities of the river valley.
To the south are the villages Alslev, Vibæk, Hostrup, Kokspang and Kravnsø, which have the same characteristic features, however oriented more towards the tributaries, Alslev Å, Hostrup Bæk and Kokspang Bæk than towards the Varde Å itself. Also Sct. Jacobi Church in Varde and the village churches in Billum, Janderup, Alslev and Hostrup are clear landmarks along the Ådalen.
Varde Ådal is a completely unique area in the West Jutland nature.