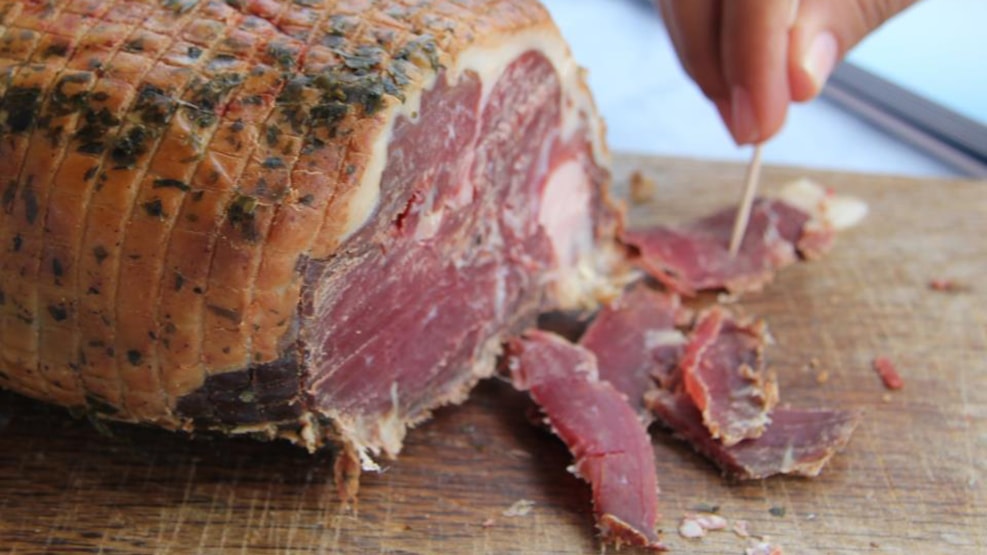 Varde Ådal Lam
Varde Ådal Lam (Varde Riverdale Lamb) is an organic farm with production of lambs, vegetables, eggs and much more. The farmlands are cultivated so that Varde Ådal Lam are self-sufficient with organic fodder. Varde Ådal Lam has barn door sales of potatoes, vegetables and honey. In addition, the farm also has a farm shop that sells lamb, pork and beef as well as eggs from free-range chickens, all organic. Varde Ådal Lam also sells cheese from Enghavegård Osteri.
Varde Ådal Lam is a family-run farm that puts ecology, animal welfare and sustainability at the forefront.
Varde Ådal Lam's primary occupations are production of vegetables, eggs, farm shop, barn door sales, sheep and own slaughterhouse. The sheep and lambs themselves graze in summer at the Wadden Sea National Park, where hay is also made. In the other areas, potatoes, vegetables and winter folds are produced for the animals.
As Stable Door Sales, organic eggs are sold, where the eggs have been packed at the farm's own egg packing plant. In addition, potatoes, vegetables and honey are also sold as Stable Door Sales.
In the Farm shop there is a wide selection of the farm's own goods and other local specialties. These include organic lamb, pork, ducks and geese, as well as sales of organic cheese, wine and honey. In addition, there are also rabbits, beef and game, lambskin, flowers and various specialties such as schnapps, salt, chocolate, jam and much more.
In the slaughterhouse, there is a safe and quality-conscious environment where emphasis is placed on the animals, they are well and do not suffer in any way throughout the process. Butchery tasks are performed on lambs, goats, rabbits, game and poultry.
On the farm you will find many animals. These include sheep. Where the ewes are of the breed Dorset which is characterized by the fact that they go into heat several times a year, unlike other breeds. The rams are of the breed Texel, which is characterized by more meat-filled animals. The combination of the 2 breeds is that they form healthy, strong, meaty lambs with good meat structure.
In addition to sheep, the farm also has organic black-speckled Danish landrace pigs. They are easy to get along with and are very hardy. Therefore, they thrive outside all year round, and are known to give birth to robust pigs. The meat itself is dark, juicy and tasty.
On the farm you will also find calm organic Brown American chickens, which give brown eggs. In addition, there are also geese, which are of the breed Danish Landrace and White Geese. They have 3 hectares of grass with water hole, and are required with grain.
There are also two shepherd dogs on the farm named Scout and Maggi of the breed Border Collier. They are used to move the sheep, and are therefore trained to be shepherd dogs. In addition, there is also the farm's pampered labrador Aija.