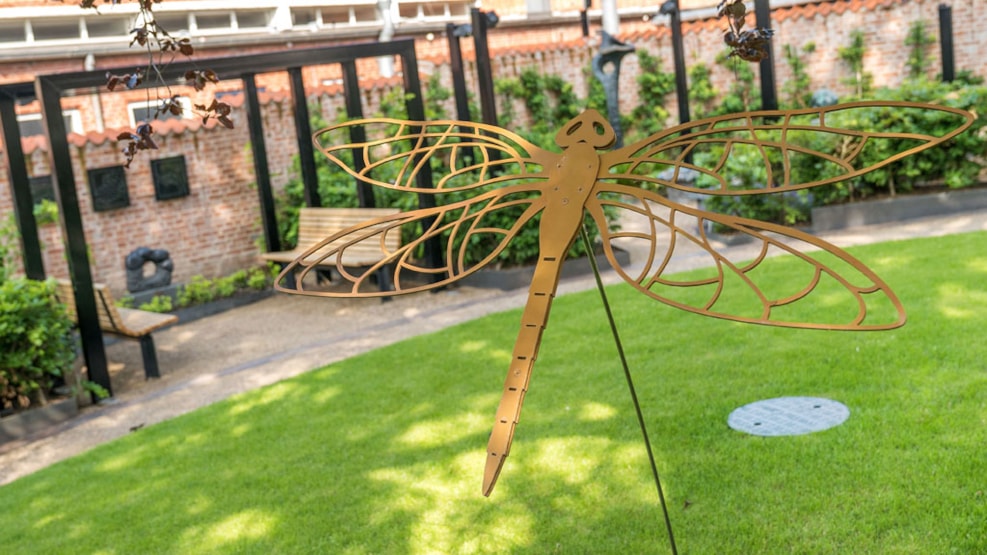 VARDE GARTEN
VARDE GARTEN offers unique experiences, good food, Danish "hygge" and beautiful art. Visit VARDE GARTEN and have an unforgettable local experience in fantastic and beautiful surroundings in the center of an active city life.
VARDE GARTEN has an art garden, the art piece 'The skies above the North Sea', an apple garden, a hotel, the inn Von Lügenhals, covered areas, banquet rooms, and it's located in the center of Varde. VARDE GARTEN is the natural centre for an active town and a must see, when you visit the Danish west coast.
'The skies above the North Sea' is Denmark's largest outdoor piece of glass art with its 88,9 m2
In the night time, this piece is lit from behind by thousands of computer controlled LED lights, which slowly change colour, when they hit the painted glass.
The art garden at VARDE GARTEN is open to the public and free of charge.
The art garden is part of Varde Municipality's culture loop and, along with the art pieces in town, it contributes to Varde's ambition of being the number one art town in Denmark.
Around the old blood beech there are sculptures and reliefs in the materials marble, bronze, granite, ceramics, and steel. These works were created in different periods and vary both material-wise and in expression and style. They were made by nationally and internationally renowned artists.
Several events take place at VARDE GARTEN throughout the year.