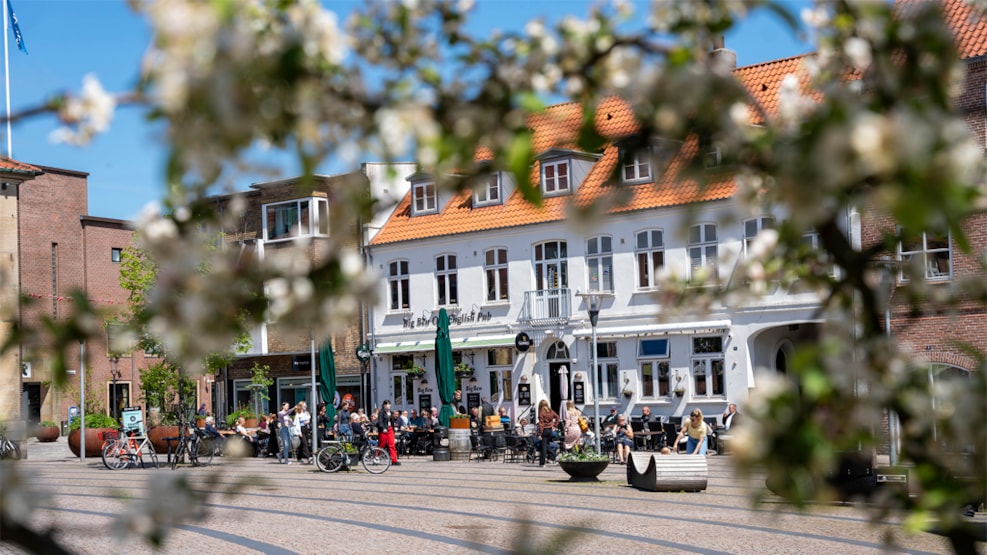 Varde – the Pearl of West Jutland and Town of the Elves
The over 600-year-old market area in Varde is a commercial centre where a rare historical atmosphere merges with enterprising and contemporary commerce, with specialist shops, cosy eateries, a large square, unique art garden and inviting pedestrian streets.
The River Varde, part of the Wadden Sea National Park, runs through the city, bringing nature right into the centre, where Arnbjerg Park in particular – with its amphitheatre, eatery, playgrounds, Varde Miniby and handicap-friendly picnic terraces along the river – invites one to dally.
There are 48 artworks in the city centre, and two digitally guided tours – the Nature Loop and the Culture Loop – will show you around the city centre with stories about its nature, stories, art and personalities.
The trading town of Varde is well worth a visit for the whole family. In the summer, children's flea markets, concerts, summer games and the particularly active Varde Days draw people to the city, and from the end of November, Varde transforms into the City of the Elves.  More than 300 Varde pixies have their permanent places in the city centre. That Varde actually is the City of Elves is underscored by Scandinavia's largest elf hat, which covers the spire of the old town hall.
The old market town from 1476 may have changed appearance, but thanks to extensive urban renewal, it has been possible to preserve the historic presence that makes Varde unique.