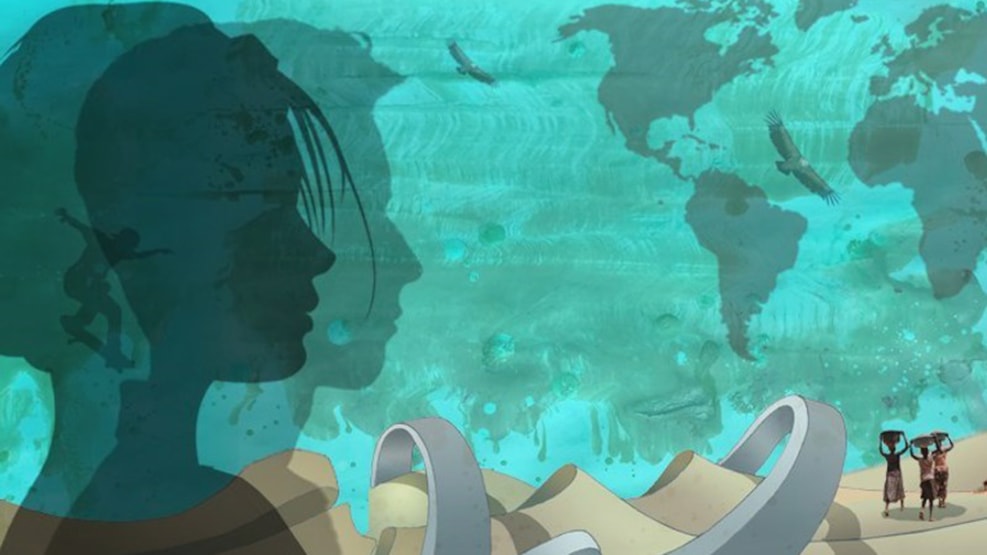 Varde's 'Double Vision'
The painting on the gable of Kulturspinderiet, Vestervold 11 in Varde, represents world goal no. 2 and is based on young people from the west and their thoughts and feelings about hunger in the world.
The work was created by Ulrik Schiødt, who has long since established himself as a great mural artist. The painting visualises one of the symptoms that can arise from hunger, namely visual disturbances. Thus, the solhouettes' transparent double layers. A graphic reference to Varde's many sculptures and, not least, the location of the mural right next to the skating facility has also been incorporated.