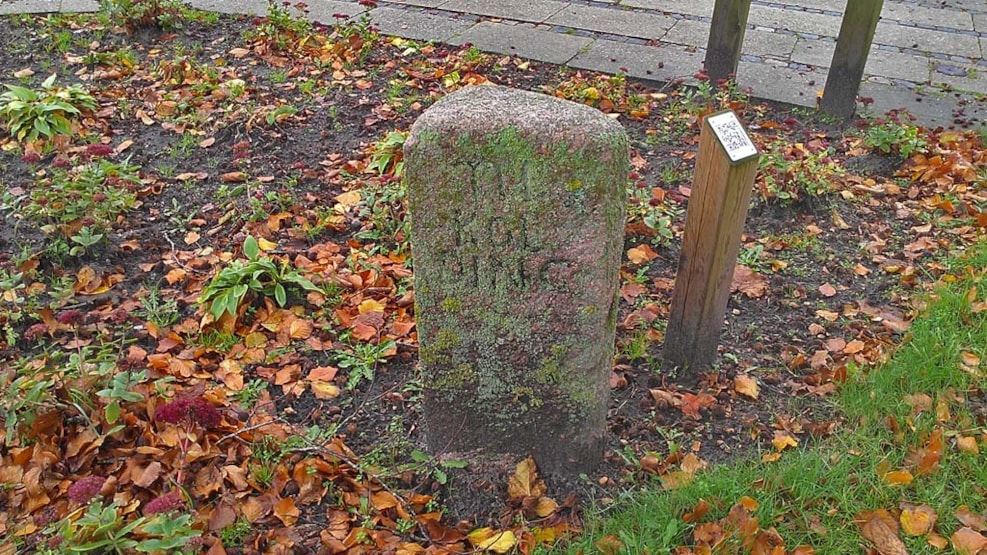 Vejviserstenen
On the corner of Vardevej / Ånumvej is sat down an old directory stone.
The stone is known from the road line in Skjern from the mid 1800s, where travelers from the north after reaching Kirkeåen and Skjern church either continued to Varde, Ribe and Hamburg in south, or went on the road (today: Ånumvej) to Borriskrog bridge, where you crossed the river and continued your journey, over the Borris moor, to proceed against Nr. Snede, Horsens and Kolding.
On the stone west- facing side (facing Vardevej) is inscribed the text: To Varde, and on the stone´s eastern side is inscribed the text: to Kolding.
To the stone is affixed a bronze plaque with the text:"Old Directory to Kolding and Varde". (The plate of origin is not known).