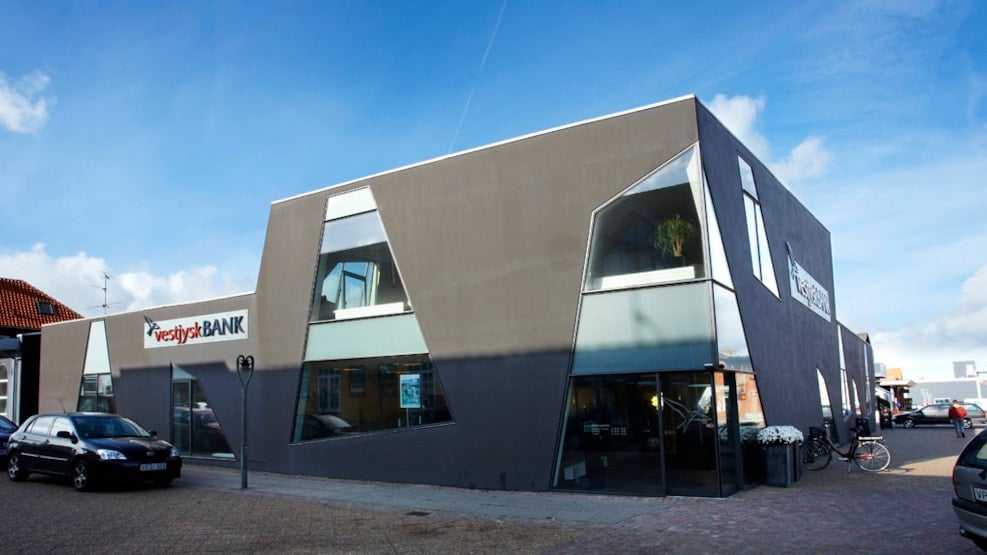 Vestjysk Bank Hvide Sande
At Vestjysk Bank in Hvide Sande, you will always experience personal and competent advice within savings, pensions, investments and housing. Vestjysk Bank is your local bank, which is always close to you. Vestjysk Bank in Hvide Sande has a strong focus on the individual customer, and advises both private and business customers locally and regionally.
At Vestjysk Bank in Hvide Sande, you experience financial advice "all the way around".
Vestjysk Bank in Hvide Sande, is located on the square by the harbor.
Here you get individual and personal advice from a staff with extensive knowledge of the local business community, including the fishing industry, just as the bank's own "specialists" are ready with advice on buying both a home and a holiday home.
Vestjysk Bank has a strong focus on presence, as it creates relationships, trust and loyalty. Presence therefore means for Vestjysk Bank to be mentally present. The staff are therefore empathetic and show great respect for others.
In addition, Vestjysk Bank focuses on simplicity, as it promotes an overview. With simplicity, things become simple, and through clear communication, Vestjysk Bank makes it complicated uncomplicated.
Vestjysk Bank also has a strong focus on action. This is because action creates results, and for Vestjysk Bank, action means that they take the initiative and ensure progress. Therefore, Vestjysk Bank takes responsibility and does what has been agreed with you as a customer.
Vestjysk Bank in Hvide Sande is therefore a local bank with the customer in the center.