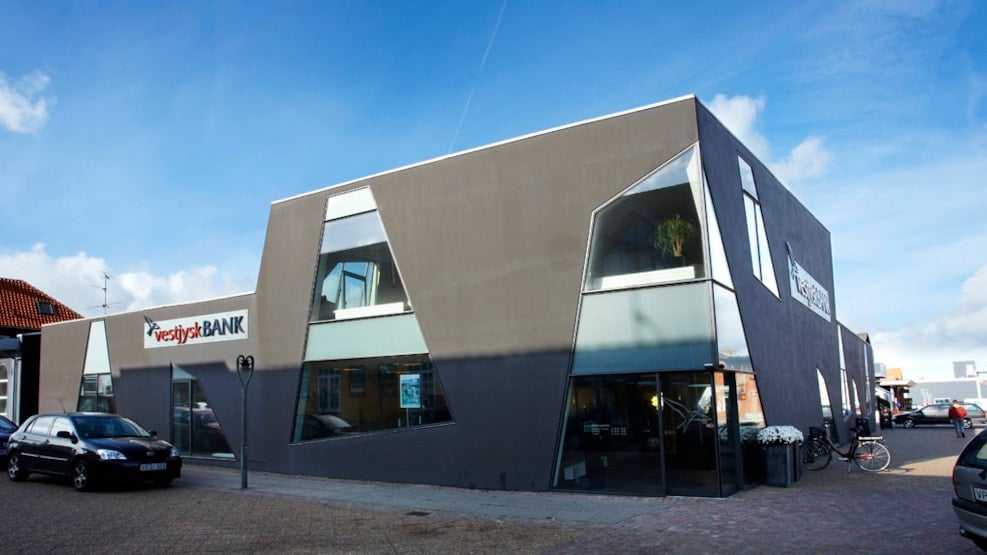 Vestjysk Bank Hvide Sande
At Vestjysk Bank in Hvide Sande, you will always receive personalised and competent advice based on your life - and your wishes and needs. You can call or write directly to your advisor, whether you have questions about buying a home, pension, investment - or anything in between. Of course, your advisor is always ready to meet with you in person.
If you would like an offer on how Vestjysk Bank can make a positive difference to your finances, you are very welcome to contact the bank or drop by your local branch in Hvide Sande. Of course, it's free and completely non-binding - and you will always receive a quick response to your enquiry.
Vestjysk Bank's branch in Hvide Sande is located on the square by the harbour. Here you will receive attentive and personalised advice from dedicated employees who know the local community and the local business community. They emphasise getting to know you and building a good relationship - because this is the basis for providing individual advice and offering the solutions that best suit your life and your finances.
At Vestjysk Bank, banking counselling should be safe and uncomplicated. That's why our employees focus on explaining things simply and in easy-to-understand language.
Your local bank
Vestjysk Bank is among the 10 largest banks in Denmark and has an ambition to be Denmark's strongest local bank for both private and business customers. The bank emphasises being close to you. Your home. Your work. Your sports club. Vestjysk Bank has a strong commitment to the local area and supports many clubs and associations in and around Hvide Sande.