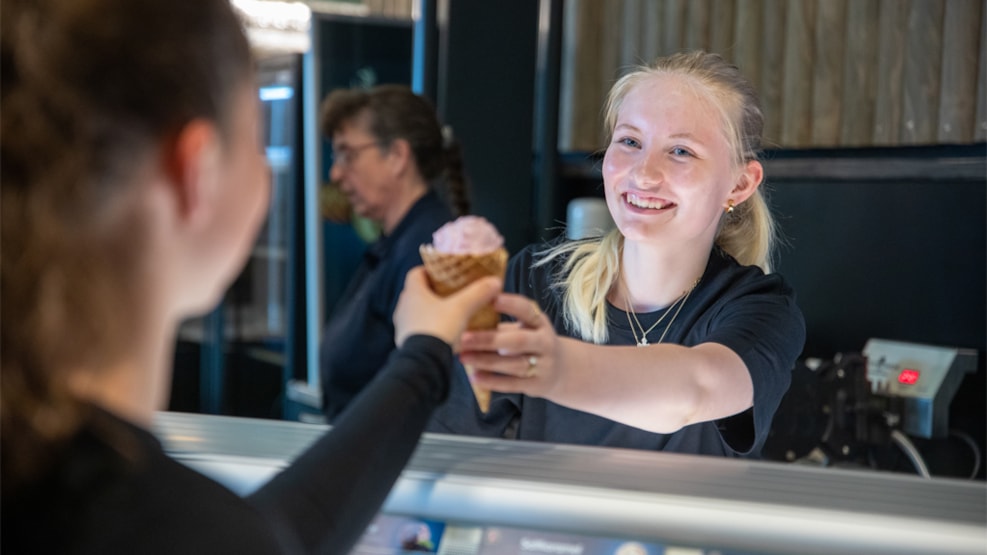 Waffle & Icecream
If you have a sweet tooth, we always have delicious, large waffles that smell and taste great. Fill a waffle cone with ice cream and let the children choose their favourite sprinkles in striking colours.
At Lalandia, a crispy, sweet bubble waffle always hits the spot. Pick your favourite from our wide range of flavours, which we serve on top of a waffle, and enjoy a wonderful cool dessert. Yum!
Be tempted by our different ice creams, where you can choose from the classic old-fashioned ice cream cone, to a soft ice cream with sprinkles or chocolate on top.