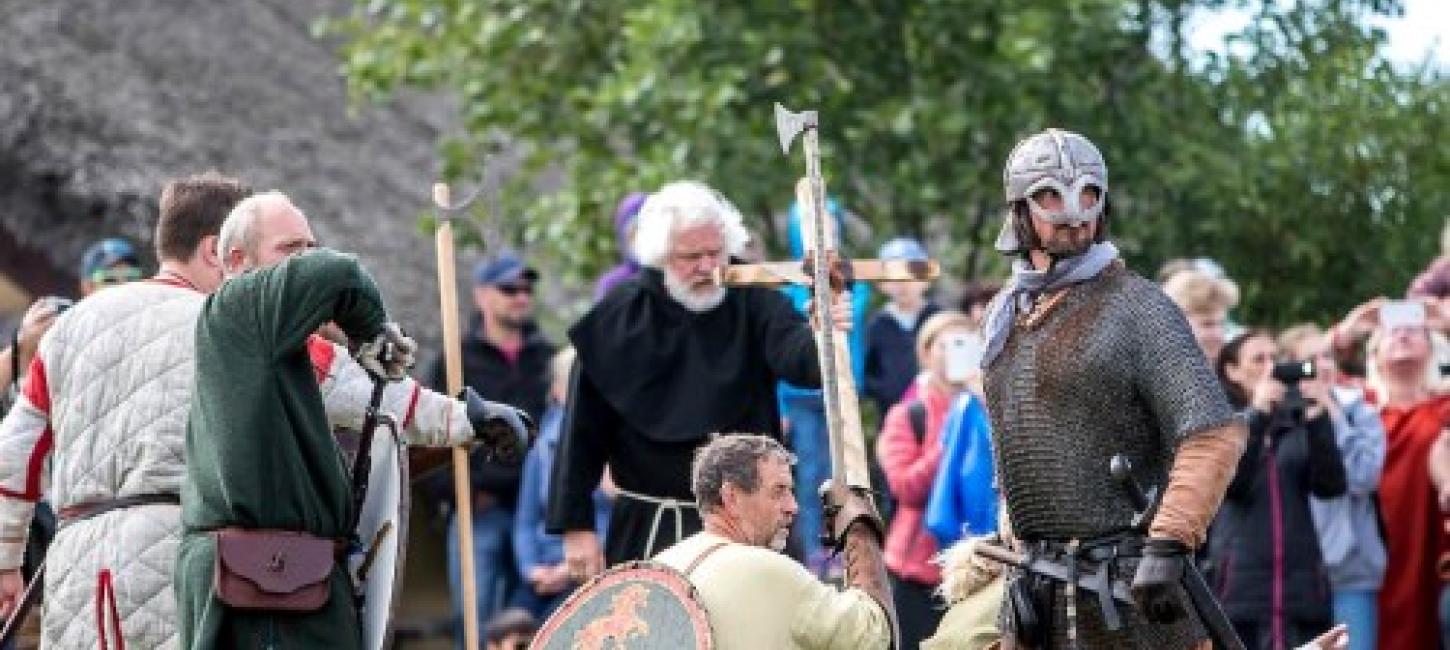 War Cries at Bork Vikingehavn
Wild vikings in the grassy plains next to the calm fjord is a strange sight, but you have to imagine that the now enclosed fjord was then an open lagune with easy access to the seven world seas.
In the Viking Age, Ringkøbing Fjord was a lagune. Therefore the vikings were able to sail their ships in shelter from the wind behind a headland at Bork Havn with easy access to the seven world seas.  
Today, about a thousand years later, you can still hear war cries and weapons clashing at the open air museum Bork Vikingehavn. In Bork Havn you can experience the daily life of the vikings and study their great ships as they were in the Viking Age, when the vikings sailed them on wild voyages and trade campaigns. The vikings' first encounter with the Christian Church is also depicted here. 
At the annual Viking Market 300 vikings camp here to trade and demonstrate their combat skills. Maybe this year they will face the well armed trade delegation from Normandy. 
In July and August there is a guided tour every day at 11.30 a.m. At Bork Viking Harbour you can have a go at baking flat bread, casting a piece of tin jewelry, making a leather wallet, shooting a bow and arrow, or boarding the trade ship. You can also go on a guided evening tour, where dinner is included. 
See www.levendehistorie.dk for more information.