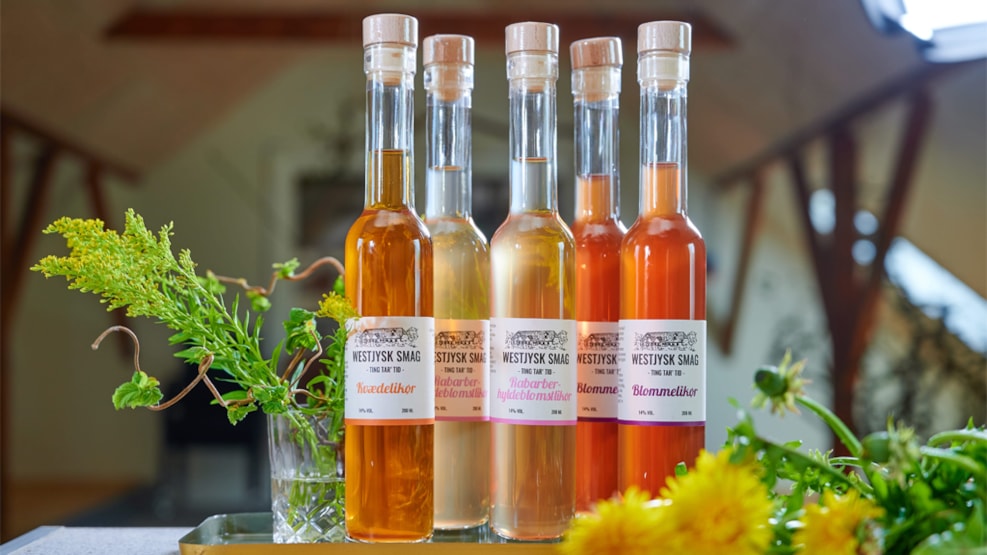 Westjysk Smag
Forget sharp and sour experiences in your past and provide yourself with a new and surprisingly harmonious flavour experience with the products from Westjysk Smag.
Wild fermented liqueurs from West Jutland.
Things take their time. Visit the farm and see how hand brewed liquors and vinegars are created in a natural process with the pure fruits of nature. Westjysk Smag brew using natural fermentation; an entirely unique process without added alcohol – the tastes are naturally balanced this way. 
The secret behind the balanced flavour is the natural fermentation based on wild yeast, leaving out sulphites and patience. It can take any time up to a year and a half, from the local produce begin fermentation, until the liqueur and vinegar is ready to be bottled. This natural process brings out the flavour of the original ingredients used.
Westjysk Smag also offers guided tours. Contact +45 2961 7877 / westjysksmag@gmail.com, to hear more.