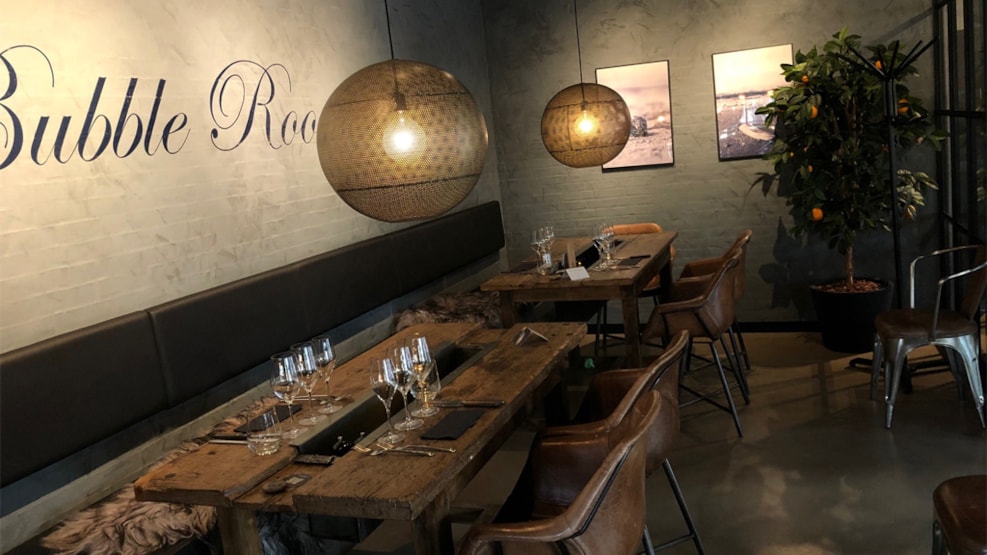 Wine & Delights Blåvand
Wine & Delights is a restaurant and tapas bar with great passion for wine. The restaurant offers an exciting menu, which is replaced three or four times a year, according to the season, and it holds regular events. It is a cosy place in a class of its own right in the heart of Blåvand.
Wine & Delights is a cosy eatery and bar with good service and an informal atmosphere. The restaurant offers an exciting, versatile menu that is regularly adapted to the season. Here you will of course find the place's signature dish, a large and delicious tapas table with the chance to tailor your own menu with lots of delicious side orders. The restaurant also offers fish dishes, shellfish, salad, ribs, sandwiches and nachos. This is also an obvious place to enjoy small, light snacks with a good glass of wine or an ice-cold draught beer – or a piece of cake for your coffee. Several of the restaurant's dishes can also be purchased as takeaway.
The owner's passion for wine shines through on the wine list, which is probably one of the best along the west coast of Jutland. Many of the wines are their own imports from Spain, Italy and France, and it is possible to take them home with you at interesting takeaway prices. The place also has 11 draught beers on tap, as well as a large selection of hot and cold drinks. 
Wine & Delights is a constantly moving place. Throughout the year, special events are held regularly, and the menu is replaced three or four times a year. Events and menus can be viewed on the website at any time. 
You can book a table on +45 5355 2848 or www.wineanddelights.dk.