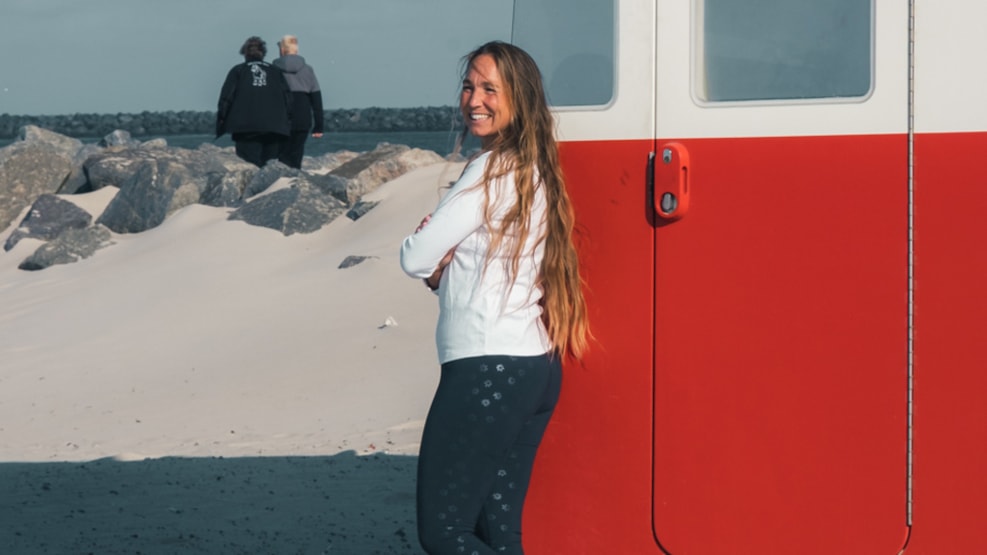 Yinpower
We have our own yoga teacher in Hvide Sande. On top of that, one of Denmark's best Yin Yoga teachers. Yin Yoga specialist Kristine Marie Rost has come home and this time she will stay for a long time. She has left Copenhagen behind to live on the West Coast and offer a yoga style that can make your stay painless.
A little about Kristine Marie Rost
With a past as an HR consultant to the military, and engineering industry, a kayak guide and a project manager in the Western Jutland tourism industry, Kristine found her way to two years in the Philippines and with well over 2500 yoga lessons, including 1600 in pure Yin Yoga, which she has taught since 2012, making her now one of the country's leading Yin Yoga specialists.
For almost a decade, Kristine Marie Rost, Denmark's pioneer in Yin Yoga, has devoted herself to its vital qualities, which she conveys to others with humorous, long-earned expertise, to the great joy of others. A joie de vivre and caring personality with a natural ability to make people feel good is characteristic of Kristine and her path as a Yin Yoga teacher and person.
Discover the powerful side of Yin Yoga and how it benefits body and mind through her teaching.
Yinpower with Kristine is for everyone with a body and is about investing in your own health, not whether you can get your leg around your neck. "That's what scarves are for if you're cold", as she says, wrily. We've indeed got a Copenhagener in town!