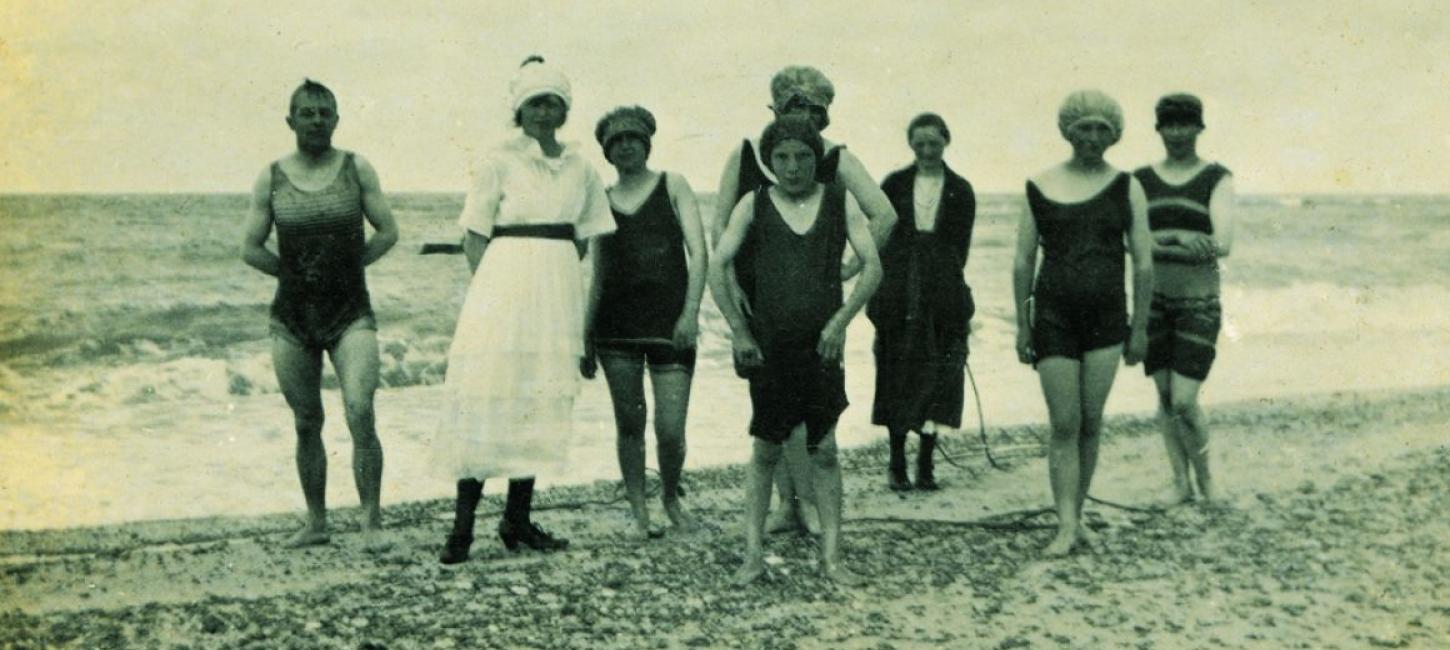 The history of seaside resorts
Søndervig has been a popular seaside resort since the 1800s. Standing on the top of Badevej in Søndervig, looking towards the sea, you are actually part of a 200 year history. 
Since the 1800s, bathers have come to Søndervig from near and far to have a swim in the North Sea. In the 1880s, the hospitable folks at the beach farms realized that they no longer had the room for accommodating the large amounts of tourists, so a large group of craftsmen began construction of a hotel at the seaside resort Søndervig for the many visitors.
Before long, the town's first hotel was opened, where Dancenter Danland is located today. The guests were so pleased with the town and the hotel, that lack of accommodation became a problem again.
Hotel Klitten
In 1920 Sofus Nielsen from Kloster built another hotel on the tallest dune in Søndervig - so of course the hotel was named The Dune Hotel. For many years, this hotel was the town's landmark, with its impressive exterior towering the area. Today holiday apartments are located there instead of a hotel - but the new building has two recognizable towers, like the old hotel did. 
A 100 year old bike path 
Already 100 years ago, tourists and locals here were fond of a bike ride in nature. So many rode their bicycles from Ringkøbing to Søndervig that, already in 1922, the first bike path in the area was built. The area's many facilities have always attracted visitors. In the 1930s there were about 250 holiday homes and 1500 tourists visited the dunes here; today those numbers are 7000 holiday homes and 5.1 million annual nights spent in Ringkøbing-Skjern Kommune.