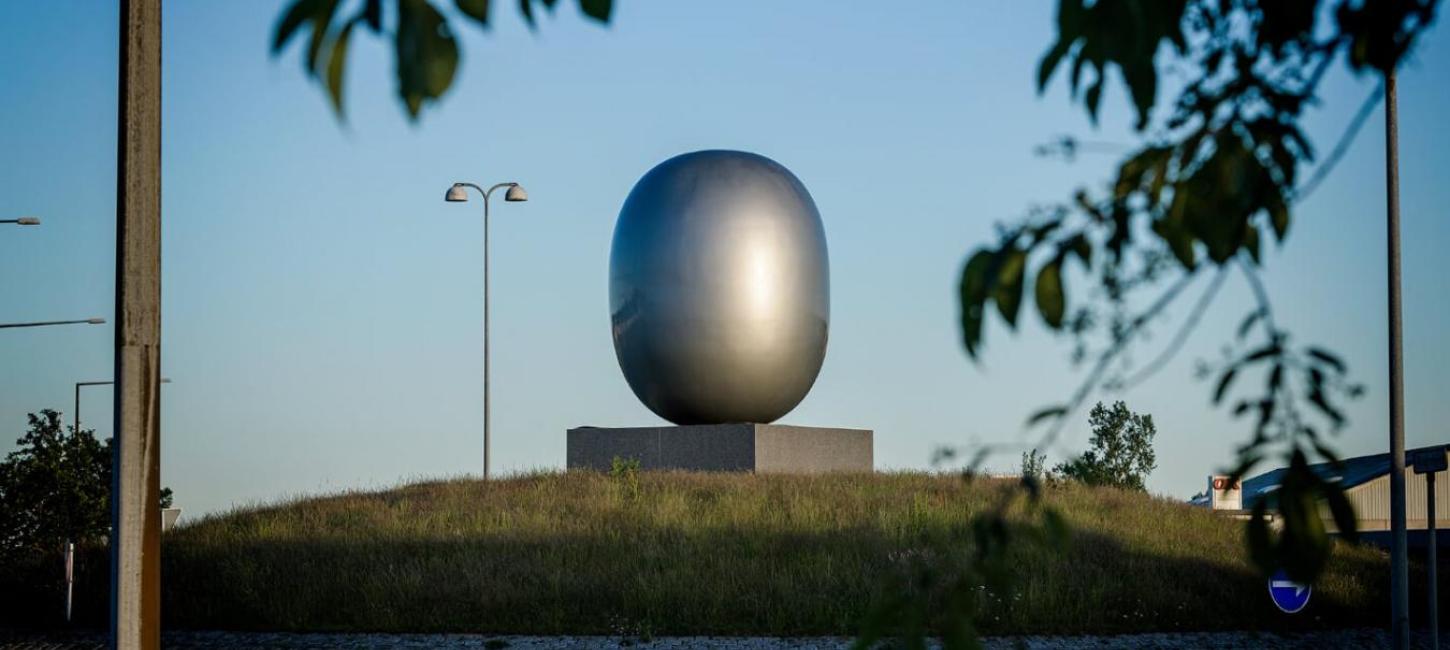 Piet Hein
Visitors to Skjern can experience some of Denmark's greatest design classics; specifically, Piet Hein's sculptures 'The Egg' and 'The Kiss' ('Ægget' and 'Kysset' in Danish) are located in this West Jutland market town.
Piet Hein (1905-1996) was one of Denmark's most versatile artists and scientists. He was most famous for his architectural works and for his poems; every Dane owns a copy of Piet Hein's collection of poetry called 'Gruk', which has been translated into many different languages.
Pals with Einstein
Piet Hein was a true 'man of the world' and knew people like Charles Chaplin, Niels Bohr, and Albert Einstein. He also had connections in West Jutland; he had a drawing office in the market town Skjern, where he designed many of his famous classics. You can also see two of his most famous works, the sculptures the Kiss and the Egg are located here. 'The Kiss' is located in the roundabout at Holstebrovej, Ringkøbingvej, and Ringvejen.
The Egg Superellipse
The superellipse the Egg is perhaps Piet Hein's most famous work. This super-egg, which is four metres tall and the biggest in the world, is situated in the roundabout at Arnborgvej, Østergade, and Ringgaden. The Egg, which is made of silver-bronzed fibre glass, was built here in 1999; three years after Piet Hein's passed away. With the superellipse, Piet Hein created a harmonic geometric figure which has since been used in building construction all over the world - including the olympic stadium in Mexico City.