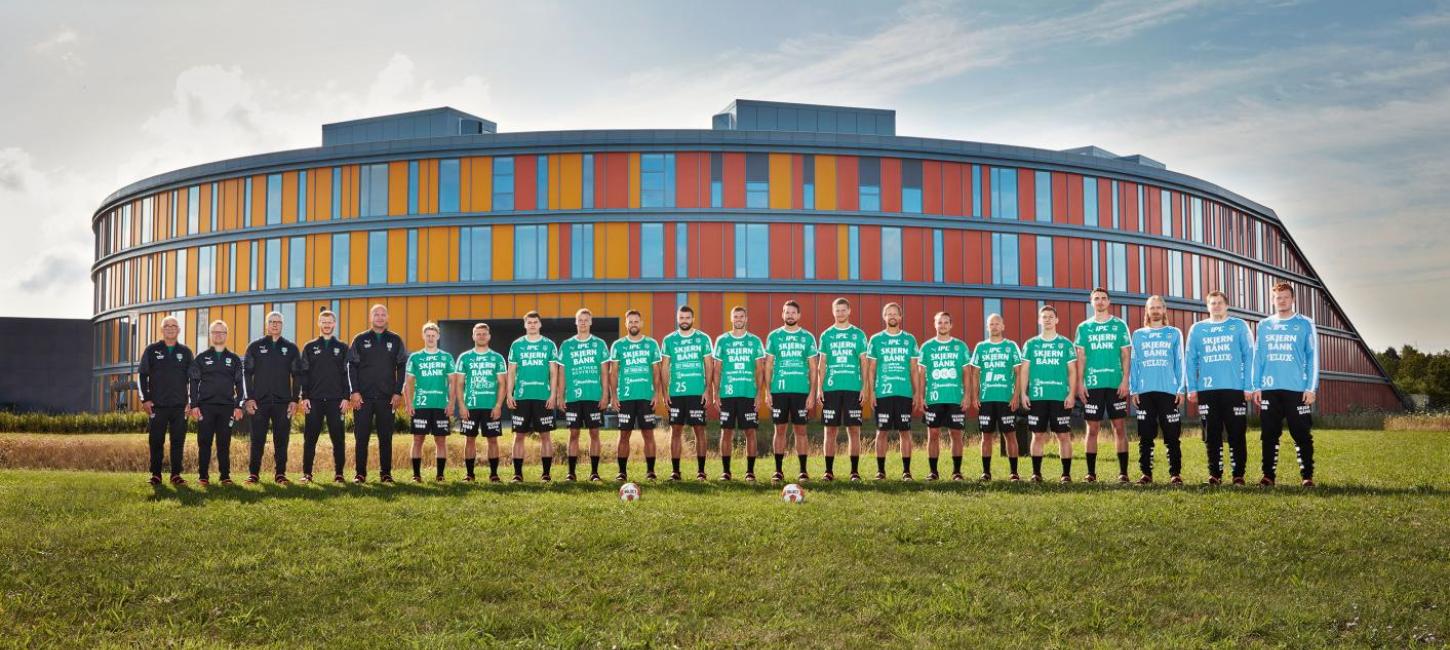 Skjern Handball
In Skjern you can experience the top of the pops in Danish men's handball.
Since 1998, with several Danish national team players and players from their own junior team, Skjern Handball has been an important part of the Danish men's league in handball.
If you want to experience men's handball at its best, with intense fights, a great mood, and happy spectators - drop by one of Skjern's Handball matches.
Skjern Handball plays its home matches at the Skjern Bank Arena, with room for 3264 spectators - apart from the game, you can buy dinner for before or after the game, when there's pre-match entertainment or during post-match.
Buy tickets and find out more about Skjern Handball here: www.skjernhaandbold.dk/.