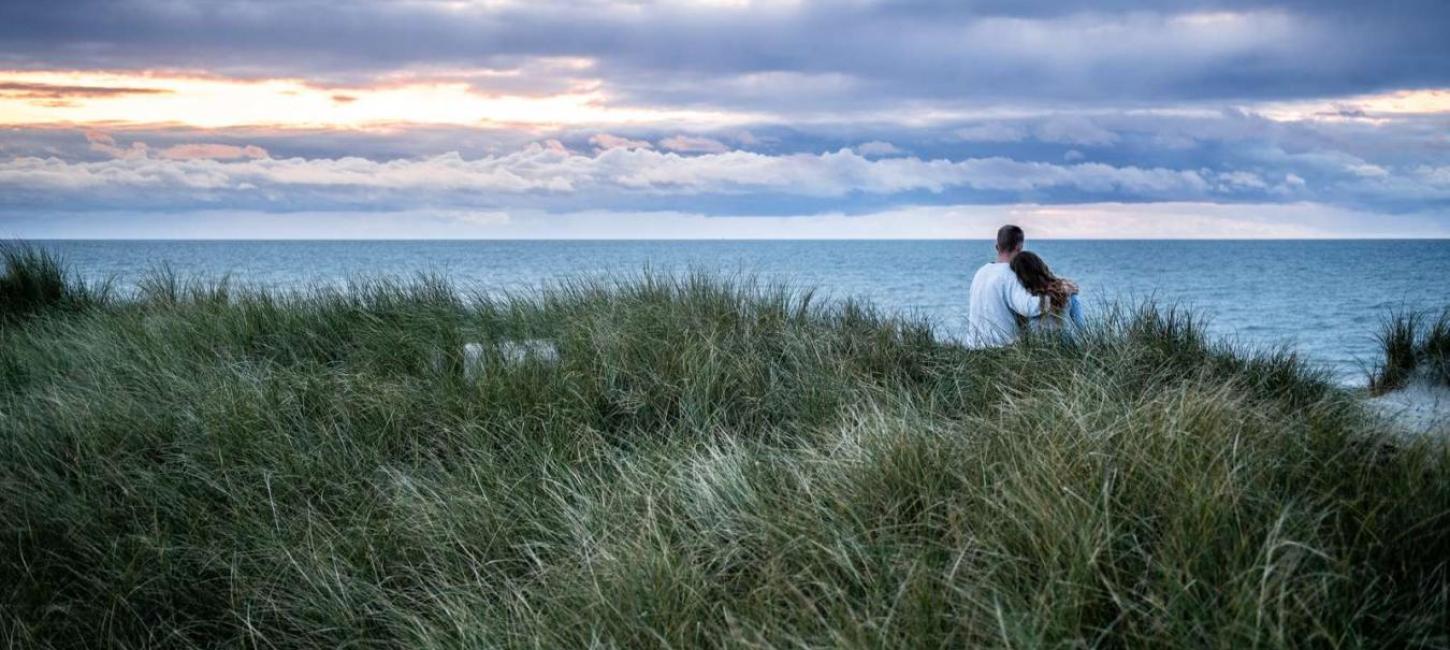 Camping Out West
Go camping by the North Sea and enjoy the nature, tranquility, and spending time together. Here there's room for taking a deep breath together or in solitude.
Camping by the North Sea offers lots of adventures, beautiful coastlines and breathtaking nature. By the North Sea, there's always time for contemplation, presence, and being together, so take your time to explore.
You can camp out in one of this area's many campsites, which span from nature sites in the dunes to more traditional campsites and luxury campsites with all the facilities your heart desires. If you're bringing your own RV, you can camp out nearer towns with great views of the sea or the fjord.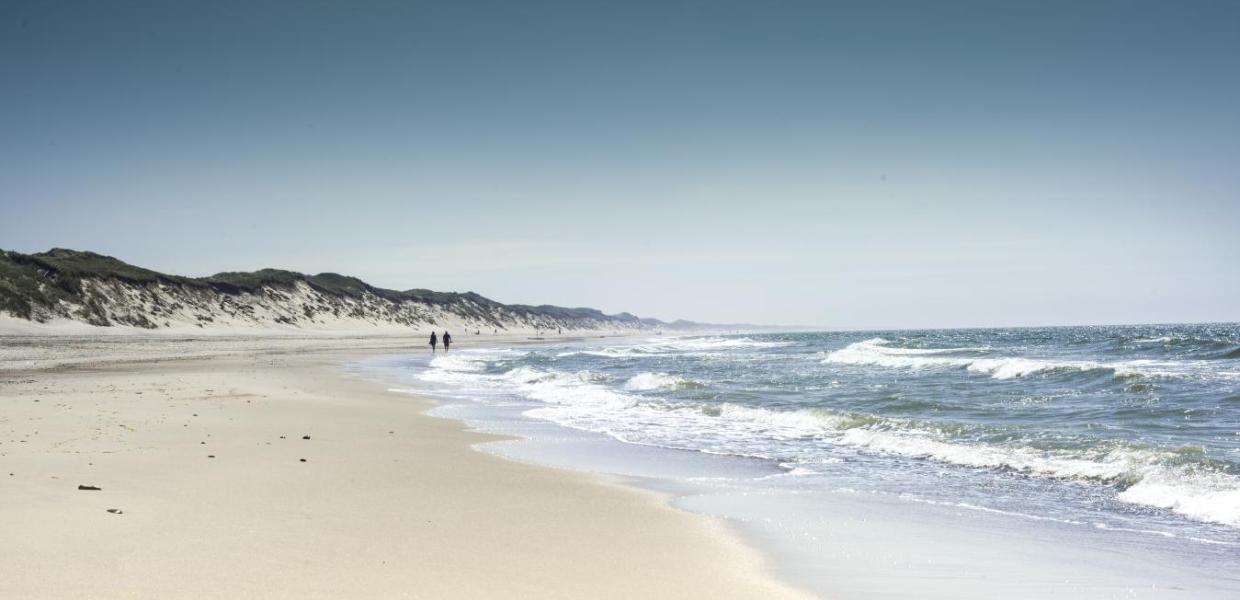 By the North Sea, there's room for relaxation and space for contemplation; time for enjoying the amazing landscapes and the great expanse, gathering rocks at the beach, or looking for Northern Gold.
You can enjoy nature and the North Sea whether you like action on the water, cosy horseback riding, or spending time alone with your fishing rod under your arm, or at the golf course.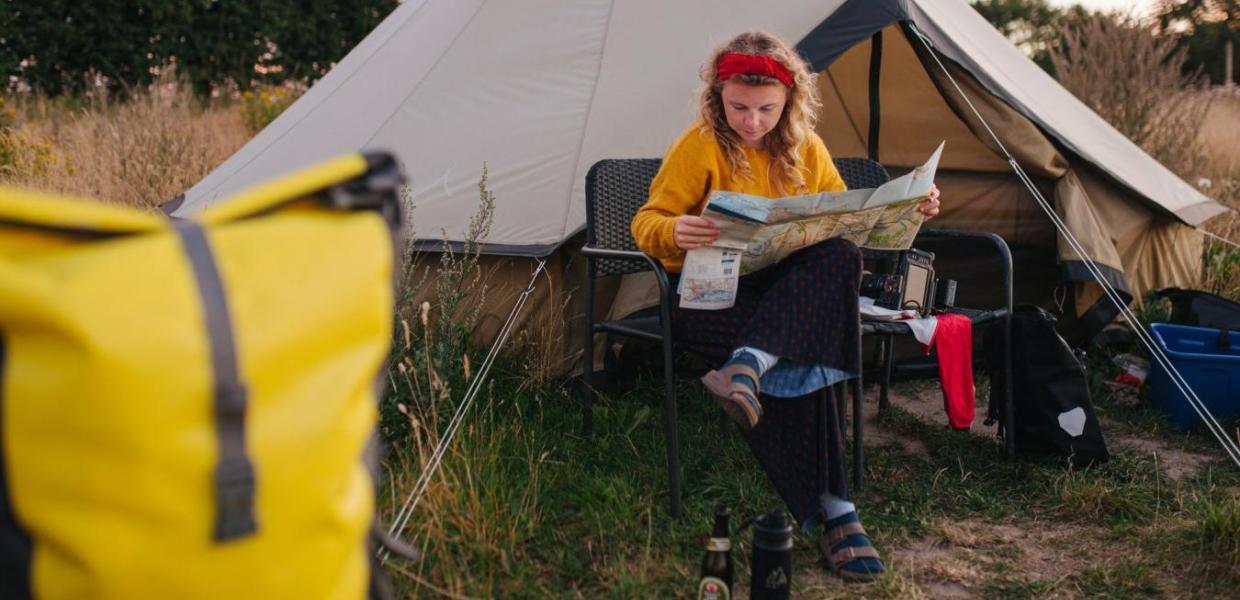 Photo: Michael Fiukowski & Sarah Moritz
When you camp by the North Sea, you're close to nature from the moment you wake up. Her you have the opportunity to spend the night out in the open on tent sites or in one of the many shelters in this area.
This area also has many dog-friendly forests, so you can bring your four-legged friend here to enjoy nature together.
If you seek knowledge and inspiration or simply want to know more about this area's history and nature, you can go on a guided tour of the area.