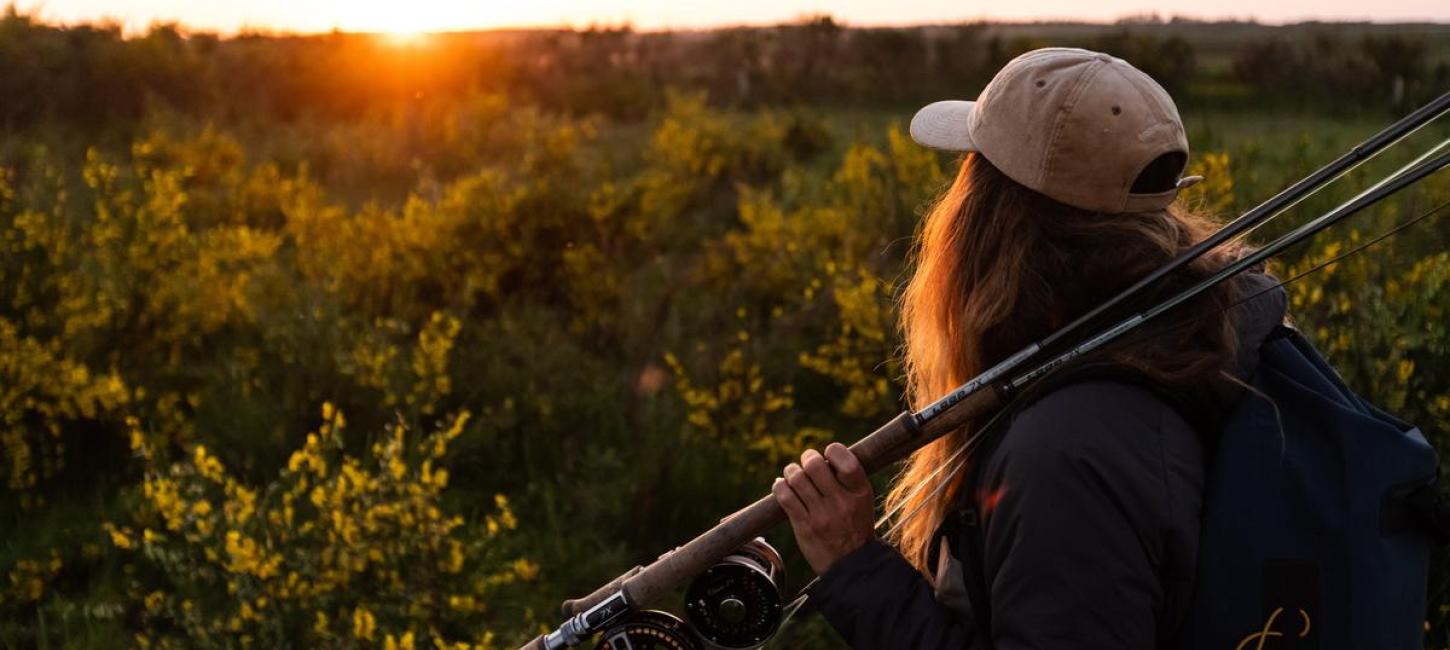 The Skjern Å Salmon
Pack your fishing gear and go to the river Skjern Å where you might catch the famous Skjern Å Salmon.
From the middle of April, salmon enthusiasts can once again try their luck at the river Skjern Å. But, the crazy record from 2013 will be tough to beat. The river Skjern Å isn't just one of Denmark's most lushious nature areas and Denmark's only river delta; it is also where Denmark's only wild species of salmon lives – a salmon that many anglers dream of catching.
A Ferocious Fight Angler Heine Fausing will never forget that sunny morning in September when he hooked the largest Skjern Å Salmon of 2013: a giant of 126cm. The battle between Heine and the fish lasted over half an hour, and when he had finally caught the salmon the experienced fly fisher simply released the salmon back into the river; Heine is a true gentleman angler! A Loyal Salmon

The Skjern Å Salmon belongs to the atlantic strain of salmon which originates from the last ice age 10,000 years ago. The atlantic salmon lives, apart from in Denmark, in salmon rivers in Sweden and in waters north of Norway and Sibiria. Every year the Skjern Å Salmon travels thousands of kilometres to the desolate Norwegian group of islands Svalbard. However, in the spring, those that hatched in Skjern Å return there to spawn. Denmark's Biggest The 2013 record catch is the largest salmon caught in Skjern Å since 1954. Back then, a wine dealer from Copenhagen caught a salmon of 26.5 kg; the biggest salmon in Danish history. The local salmon king Heine Fausing also caught the largest sea trout in Skjern Å in 2013; a 1 metre long sea trout that is. This april, the quest begins again so pack your gear and a lunch and try out your luck at Skjern Å.