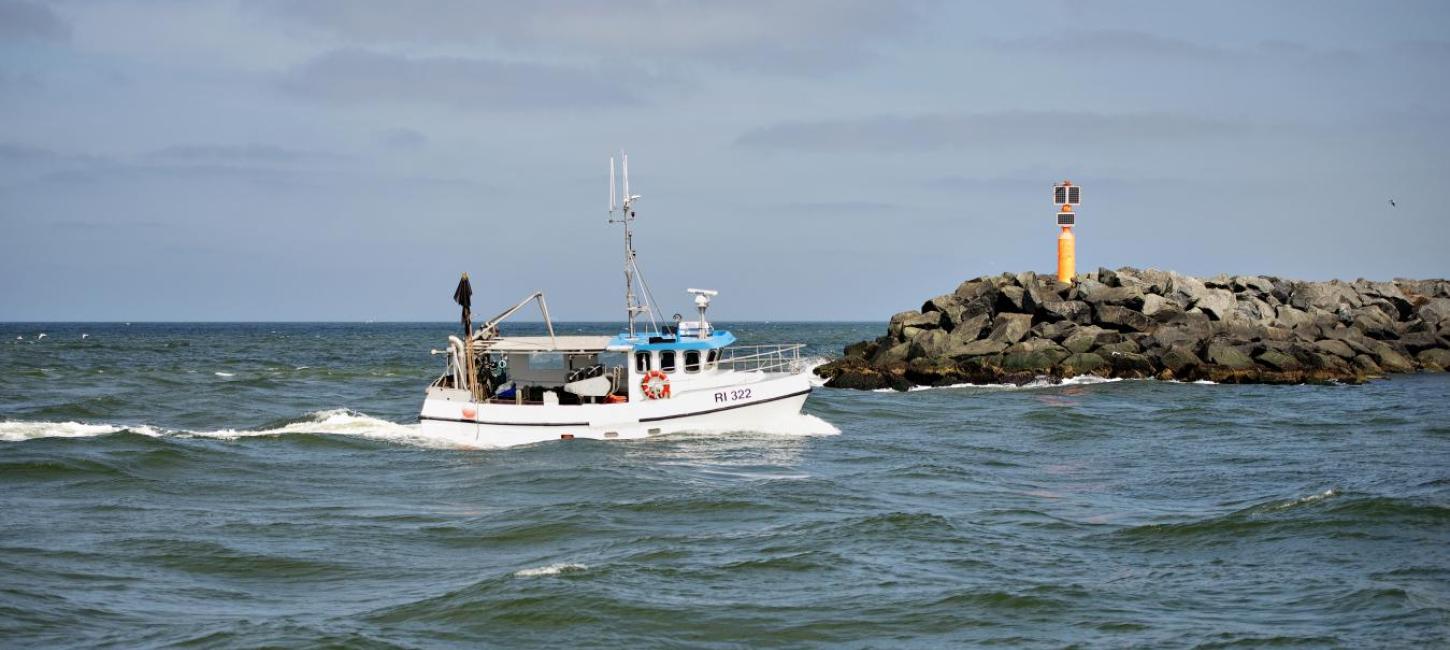 Fishing in the North Sea
If you don't catch any fish, you can always stop by the sea food shop on your way home to your holiday home; the fish are just as fresh as those you catch yourself.
You can enjoy many different kinds of fishing in the North Sea. All year round you can catch cod by the coast and during the summer months the mackerel moves towards land; during this time the year it is very popular to fish for the Danish 'miniature tuna'. If you're looking for a true angler's adventure, you can catch ling, pollock, sea devil, and porbeagle on the longer trips out to sea. You can also catch flounder, plaice, turbot, and seabass. The fishing boats offer different kinds of trips that last from a few hours to several days. 
Angling from the Coast
Along the coast line there are deep channels with special sea bed conditions and strong currents which are where most fish live. If you are lucky to find such a place, you will experience some of the best surfcasting places in Denmark. Many anglers experience days where they catch up to 40 flounders in a few hours. You can fish with surfcasting equipment or common fishingpoles. High and low tide greatly affect fishing in this area. 
Angling from the pier
The pier in Hvide Sande attracts many kinds of fish. Mackerel, cod, flounder, garfish, and mullet are some of the species that live in this area. The newly built piers provide the anglers with the opportunity of fishing deeper waters. The weather and the changing seasons greatly affect pier fishing so it is a good idea to ask for guidance in the assorted tackle shops before you attempt to fish from the pier. Always be alert when you are on the pier; the stones may be slippery.