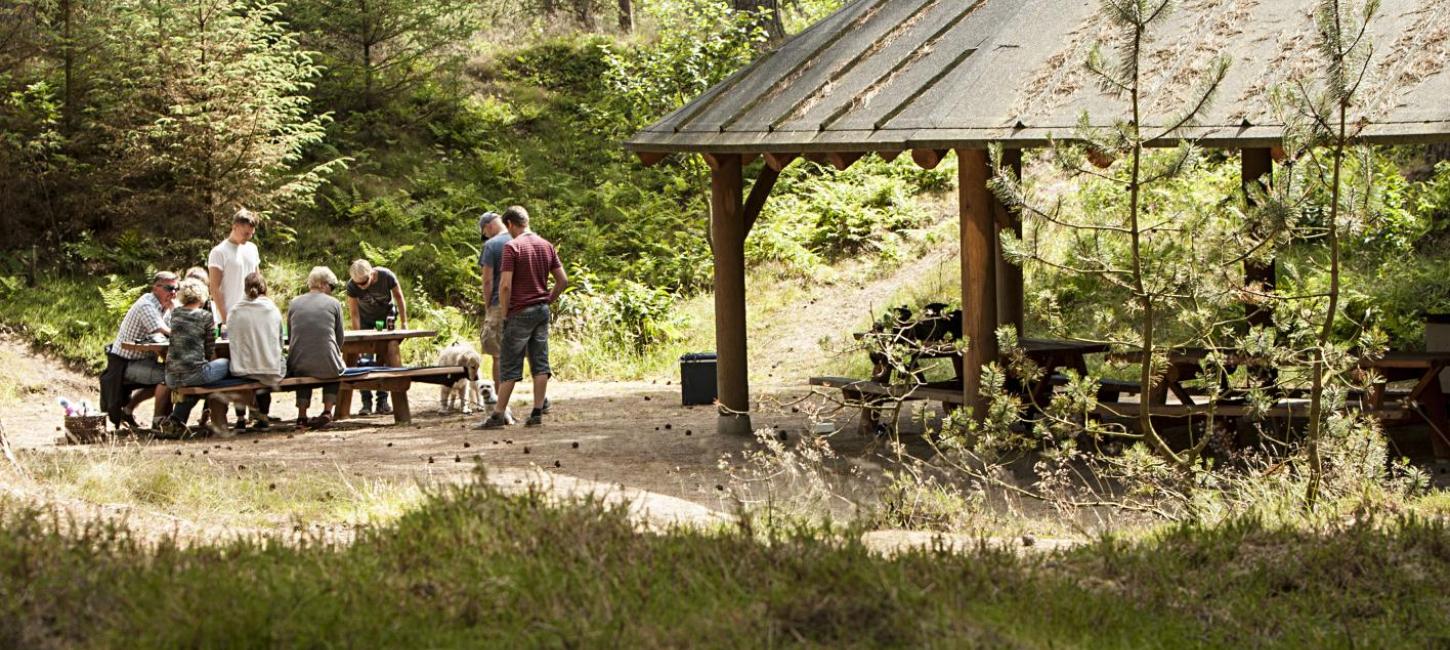 Packed lunch cottages
There are many good places to enjoy your packed lunch and a cup of coffee, during your bike ride in the destination.
Apart from the spots along the bike path, there are also the following packed lunch spots: 
The old Search and Rescue at Skallingen is a great place to enjoy your packed lunch and for seeking shelter from the elements. That is because it has been refurbished into a packed-lunch-cottage, which seats 30 people!
Enjoy your lunch close to the beach at the southern end of Kærgaard Plantation! Here you'll find  the Bloch farm; an idyllic spot right in the middle between Skallingen and Ringkøbing Fjord.
Tipperne is a beautiful piece of nature close to Ringkøbing Fjord. At the Tipper house there's public access to a room, where you can enjoy your lunch. There are also tables and benches outside the house. However, please note the special opening hours and the visitation rules that apply to this protected area.
Hvide Sande Sportsfiskercenter is located on the northside of the water locks. Here you can sit in the fishermen's hall and enjoy your food with a view of the harbour and the anglers there. 
Lyngvig Lighthouse is one of the major attractions here. There's a playground, room for enjoying your packed lunch, a café, and a fantastic view from the top of the lighthouse. 
Right down to Ringkøbing Fjord – just next to surf spot Kloster – with a view of the surfers and all the fjord to enjoy along with your lunch. Take your time - there's plenty to see here.
The packed lunch cottage by the stream Vonå is a brand new location. This cottage was opened in 2019 and the way to get here is by following Bandsbyvej from the westside and J. Bjerg Thomsensvej from the eastside. There's a small bridge here, connecting Holmsland with the Hee area - a bridge which the local communities had built in 2006. Here you can meet anglers, SUPers, and boatsmen - or just enjoy the peace and quiet.
Pumping Station North is located in the Skjern plateau river delta. Here you can sit in the cottage, looking at the meadows and maybe spot an eagle or other interesting birds. 
At Lønborg Banke not just your legs will get some rest. You can also relax your eyes by gazing at the fantastic view here. This spot doesn't have a roof - so enjoy the space. 
The old fjord harbour Skaven is a tranquil place. At the packed lunch cottage, you can hear the water and the birds, and maybe you'll lie down in the grass for a rest after lunch. 
Find more packed-lunch-cottages on this map, where you can also zoom in and see which route to take.  Or go to www.udinaturen.dk, where you can find places to have picnics in the rest of Denmark!